PokerNews Mid-States Poker Tour Returns to Downstream Casino in March 2013
PokerNews Staff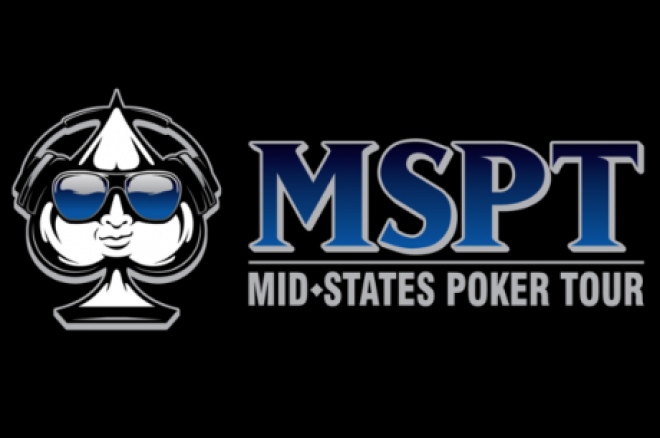 Downstream Casino is located in Quapaw, Oklahoma, just across the river from Joplin, Missouri. As one of the most visually stunning casinos anywhere, Downstream offers the best of everything - a huge gaming floor, restaurants on all sides, a 24 hour snack bar, and a professionally-run poker room with great action.
The PokerNews Mid-States Poker Tour first arrived at Downstream in October 2012 to a bustling card room, a nice contingent of local players and pros from all over the mid-south, and a friendly staff. The event was a huge success and Downstream has signed on for two more events in 2013.
The first series of events will kick off Thursday, March 7, and culminate with the live Main Event final table broadcast at PokerNews.com on Sunday, March 17. The series boasts several cash tournaments including a Tag Team event as well as several MSPT Main Event qualifiers. The $100K Guaranteed Main Event consists of three Day 1 flights and will run from March 15 through 17.
"DownStream poker room is the nuts," said poker pro and MSPT Ambassador Chris "Fox" Wallace. "The hotel is great, with beautiful rooms, the card room is friendly and the action is good, and the staff is solid. It's a long drive from Minnesota (a little over eight hours) but I'm ecstatic that we're going to be at Downstream twice a year from now on."
Downstream Casino recently completed construction on its second hotel tower, adding 152 rooms. The PokerNews MSPT hotel room rate will be $79 during the week and $99 on Friday and Saturday nights - for rooms that are spectacular. Be sure to ask for the Mid-States Poker Tour rate!
Dennis Robinson of Neosho, Missouri is the defending champ at this stop – we're guessing he'll be back to defend his title. We will see you in Quapaw in March as well as September!
Click here to view the schedule for the PokerNews Mid-States Poker Tour at Downstream Casino. For more information on the complete MSPT schedule, visit MSPTPoker.com.
Follow the PokerNews MSPT on Twitter, like PokerNews MSPT on Facebook, and follow PokerNews on Twitter for up-to-the-minute news.