Where Are They Now: 2005 World Series of Poker Main Event Finalist Scott Lazar
PokerNews Staff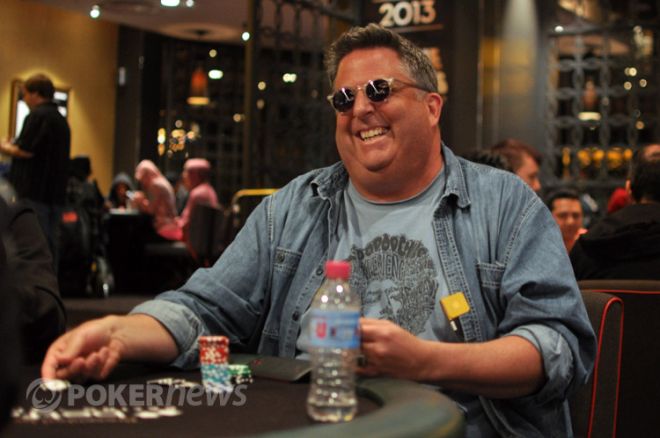 To say that the 2005 World Series of Poker final table was memorable would be an understatement. It would be more appropriate to call it iconic. The final table took place at the height of the poker boom but came before patches and sponsorships were flowing in from online poker sites. Instead, the 2005 WSOP final table was what many in the industry consider the last one full of real poker characters.
Of course there was the obligatory pro, recent NBC National Heads-Up Champion Mike "The Mouth" Matusow. But there were others such as Ireland's Buddhist monk Andy Black; the ever-jovial Steve Dannenmann; and Australia's well-known Joe Hachem. Also, there was Scott Lazar, an aspiring magician who worked in the movie industry in California.
Had the magic worked, Lazar could very well have been the 2005 WSOP champ. Instead, he is often remembered as the man who imploded (see what we're talking about in the video at the end of this article). Lazar's implosion began when the blinds were 80,000/160,000, and he opened for 500,000 with
. Hachem moved all in with
, and Lazar instantly called several million more. Hachem, who got it in a 65 percent favorite, doubled after the board ran out
.
In the next hand, Lazar opened for 350,000 with
only to have Black move all in with
. "Call," Lazar said as he threw up his hands, "I'll give you a gamble." Lazar saw Black's hand and shook his head as if he realized what he had just done. Too late. The board ran out
, and Lazar was eliminated in sixth place for $1.5 million. "I self-destructed," Lazar told Hachem after the hand.
While in Melbourne, Australia, for the 2013 Aussie Millions, the PokerNews Live Reporting Team came across Lazar. It was a chance encounter with the man who hadn't registered a major tournament cash since finishing 31st in the 2006 WSOP $3,000 Limit Hold'em event for $3,765. Unfortunately, Lazar wasn't able to get anything going in the Aussie Millions Main Event and was eliminated on Day 1c.
Even so, we couldn't help but wonder what Lazar's been up to for the past eight years, and he was kind enough to sit down with PokerNews for the latest edition of Where Are They Now?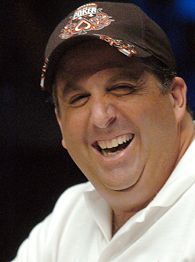 PokerNews: First, what brings you to Australia?
Scott Lazar: Actually, Joe Hachem. He brought me down. He's been bugging me for about six years to just come on down. He's told me all about the Aussie Millions, and this year I just had the time to do it. This is my first time to Australia. Melbourne is incredible. It's a clean, Boston/New York/San Francisco-like city.
Obviously you've kept in touch with Hachem since the 2005 WSOP.
We're, like, best friends. Email and phone calls weekly, texts too.
What have you been up to since making the 2005 WSOP final table?
Still living in Studio City, California. In 2005, nobody cared who came in second, so to speak. It wasn't before 2006 that a lot of sponsors started to take on the final tablists. Hachem was getting sponsored and getting all kind of deals. I had a family — single dad — and I chose to stay at home and try to balance poker with my work life and my family life. One of them had to give, and that was poker. I'm really happy about it because my kids, Nick and Jake, are 18 and 17 now, and they can never look back and say, "My dad wasn't there." I was the dad I wanted to be, and poker just had to take a back seat.
Now that your kids are grown, does this mean poker may be back in your life a little more?
Believe it or not, because the economy soured in the U.S., poker came back into my life again about a year and a half ago because I knew I could make money doing it. But daily cash games aren't as good as they used to be because a lot of people now know how to play the game, so the edge isn't as great. It's a grind. I still made a pretty good living this last year, but it's not what it was when I was working. I think I have to wait until the U.S. economy picks up again before I go back to work doing any kind of sales for movie productions.
Can you talk a little bit about the changes in poker since 2005? Would you say it's changed by leaps and bounds?
It is leaps and bounds, without a doubt. Back then there was a lot of dead money in the WSOP. At the end of Day 1, I think I had 100,000 in chips when the starting stack was 10,000. That was huge. Now you can't do that. People play a lot better, they understand pot odds, position, and so the bad players exit quickly.
A lot of people say that 2005 was the last time the final table contained characters and personalities? Do you think that, as well?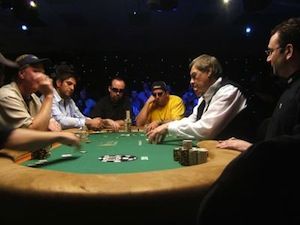 Not only do I get that impression, but many people have said to me over the years that 2005 was the best final table because of the personalities that were there. Nobody thought that any pros made the final table that year, but the fact is I was a cash game pro, Joe was an online pro, Dannenmann was that guy next door, Matusow was there, and most of the other guys had a lot of experience. We were pros. The 2005 WSOP was the biggest tournament turnout, so there was a lot of excitement. It was the last year at Benny's Bullpen. There was something really electric about being there during the final three tables. Instead of final table jackets we got final table watches, that was even really cool. I can even feel the hair raise on the back of my neck just talking about it, it was just really electric and fun.
Do you still get recognized from making that iconic final table?
I don't get as much. When I first got home, I'd be walking in the supermarket and I'd get it. I went to a Rolling Stones concert and the little girl behind the counter who was serving drinks at a concession stand recognized me. Things like that happened, but now it's just if I go to a poker room. There's always someone who says, "Aren't you Scott Lazar?" Occasionally I'll get the question, "Where have we played together before?" I'll just say, "I don't know, you've probably just seen me around."
I guess that at the time I wanted to be recognized, and then I grew accustomed to the fact that I wasn't going to be and was OK with that.
Nowadays they have the November Nine. That wasn't something you had. Do you think it's good for the game and would you have liked it back in 2005?
I would have loved it because I was so tired, but to me it also says something about the character of our final table. We had to endure seven straight days of grueling poker with no days off. It was really a challenge. The fact that these guys have four months to rest up and even get coaches says to me, "What would have happened if we'd have had the same opportunities, or what would happen if these guys had to do what we did?" Would Jamie Gold have won in 2006? He was hot as can be. If other players had a few months to rest up, would he have won? The truth is, that final table day was the most exhausting day of my life, which showed at the end when, you know, I blew up.
Along those lines, any regrets from that final table? Are you content with it these days?
Hell no [laughs]. The only good thing that came out of it is the fact that Joe and I are good friends. I think if I hadn't doubled him up before I busted out, he may not have won. The guy's a special guy, and without a doubt I could not have done the same thing Joe did as an ambassador—so the right guy won. He's also been a tremendous friend to me and different people. He's a strong personality, and he's helped me in some low points in my life that I've gone through, so in a way I'm happy the way it played out. Sure, I'd like to have a few more pieces of paper in the bank, but so would everyone else.
What's next for you as far as poker is concerned?
I still believe that a balanced life is poker, work and family. Too much of any good thing is too much. So even poker can be too much. Joe and I are looking at a potential business in the U.S. that I may run for him and oversee, and I would welcome that opportunity so that I would only have to play poker part time. Between now and the World Series it's pretty much just going to be cash games.
Get all the latest PokerNews updates on your social media outlets. Follow us on Twitter and find us both Facebook and Google+!