New Jersey Likely to Influence Other States to Legalize Online Poker
PokerNews Staff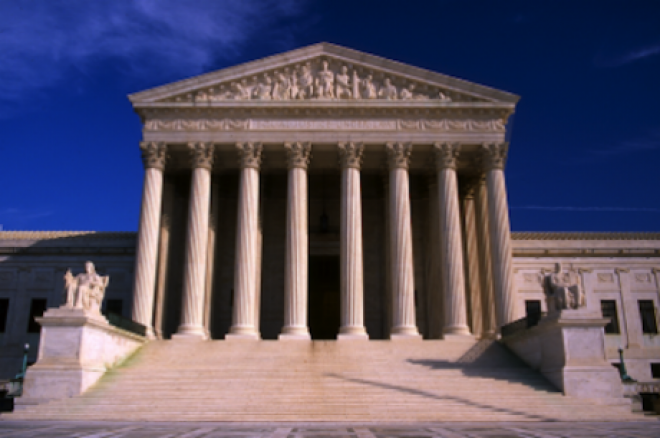 New Jersey is the third state to approve online poker, but it's likely to have a greater impact on the rest of the country than its predecessors.
Nevada and Delaware didn't exactly open the floodgates for other states to seriously pursue online poker, but that makes sense. Nevada is viewed as a different entity than other states. It's a gaming state, and for a gaming state to expand its gambling options isn't going to be trendsetting. As one of the smallest and least populous states, Delaware doesn't command the spotlight.
This time is different. When New Jersey Gov. Chris Christie signed the online gambling bill into law last week, political leaders in other states were taking notice.
If there is a state that is going to begin a chain reaction of Internet poker spreading across the country, it's New Jersey. In a few years, perhaps New Jersey will be better known for giving us online poker than Jersey Shore.
"New Jersey is a very big domino to fall," said John Pappas, executive director of the Poker Players Alliance. "Hopefully it will reignite some enthusiasm for other states to move forward. I think people view it as much more significant progress because it's in a state that's not just a gaming state. In Nevada, gaming is ubiquitous throughout the state. In New Jersey, it's just in a small pocket."
Previously, gambling in New Jersey was focused in Atlantic City. Once online gaming goes live — which is expected this fall — the servers will be hosted by Atlantic City casinos but available for play to people throughout the state.
New Jersey is the 11th-most populous and most densely populated state in the nation. It is also the third-wealthiest U.S. state by 2011 median household income.
"It's one thing to have a state like Nevada go ahead with Internet gaming," said New Jersey State Sen. Ray Lesniak, the leading sponsor of the bill. "It's another thing to have an urban, wealthy Northeastern state like New Jersey take this step. I believe it will have tremendous reverberations throughout the country."
Another important factor is the backing from Christie, one of the most prominent governors in the country who is considered a leading contender for the Republican Presidential nomination in 2016.
By first vetoing the bill two years ago and then conditionally vetoing the new legislation last month before signing after his proposed changes were made, Christie certainly showed that it was an issue he long considered before deciding it was the right move for his state and its people.
"This was a critical decision, and one that I did not make lightly," Christie said last week in his statement following the signing. "But with the proper regulatory framework and safeguards that I insisted on including in the bill, I am confident that we are offering a responsible yet exciting option that will make Atlantic City more competitive while bringing financial benefits to New Jersey as a whole."
Christie's popularity is running high after his public handling of the aftermath from Hurricane Sandy.
"The high-profile governor that they have there in Gov. Christie being supportive I think adds greater credibility to the issue," Pappas said.
Pappas believes the two states that could follow in New Jersey's footsteps to pass legislation by the end of this year are California and Pennsylvania. If Pennsylvania — a border state to New Jersey that has yet to introduce online poker legislation — moves quickly to pass a bill this year, the influence from New Jersey will be unmistakable.
"People view New Jersey as a bellwether state of things to come, and there will be things to come," Pappas said. "But the dominoes won't start falling immediately. People have to understand, in New Jersey this has been going on for several years."
Get all the latest PokerNews updates on your social media outlets. Follow us on Twitter and find us both Facebook and Google+!