Billionaire Tied to Illegal Poker Games in New York; Turns Down Position with Obama
PokerNews Staff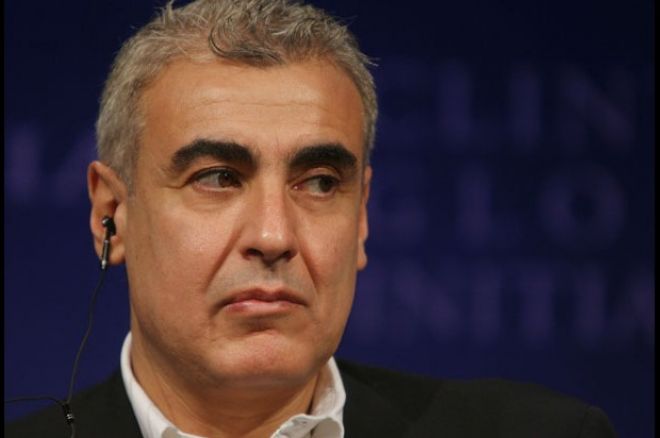 Billionaire hedge fund manager Marc Lasry has reportedly turned down an offer to be President Obama's U.S. ambassador to France because of his connection to an illegal New York gambling ring tied to Russian organized crime.
The New York Post reported Friday that Lasry, who runs the $12 billion investment firm Avenue Capital in Manhattan, withdrew this week because of his close friendship with Illya Trincher, one of the 34 individuals charged for ties to an illegal high-stakes poker game at the Carlyle Hotel in New York. Trincher is accused of running the New York wing of the gambling operation with Hillel "Helly" Nahmad, who owned the Helly Nahmad Gallery inside the Carlyle Hotel.
Among the others busted were well-known poker pros Bill Edler, Peter Feldman, Abe Mosseri, Joe Mancuso, John Hanson, and Illya's father Vadim Trincher, a former World Poker Tour champion.
A source told the Post that Lasry turned down Obama's offer shortly after the White House asked the FBI to investigate whether Lasry had any ties to criminal enterprises. During the probe, the FBI uncovered Lasry's penchant for high-stakes poker games, according to sources.
"Marc Lasry is a big-time gambler, in golf and poker. He's a 'master of the universe' type," a source told the Post. "It's not that he committed a crime, but it opens a can of worms."
A longtime Democratic contributor with close ties to former President Bill Clinton, Lasry was a strong supporter and fundraiser for Obama during his re-election campaign in 2012; he even hosted a $40,000 per plate fundraiser for the president at his townhouse in Manhattan. Lasry would have been the first hedge-fund manager to hold a position as U.S. ambassador.
"I am very grateful to have been considered," Lasry wrote in a letter to investors this week, explaining his decision to withdraw. "I would like to put the speculation to rest and let you know that I will be remaining at Avenue."
Lasry made poker headlines in 2011 when he and Donald Trump were rumored to be in talks with gaming companies to start an online poker site in the U.S. The joint venture would have been formed through Lasry's Avenue Capital Group and Trump Entertainment Resorts, but talks of the operation fizzled in 2012.
We'll have more on this story as it develops. Get all the latest PokerNews updates on your social media outlets. Follow us on Twitter and find us both Facebook and Google+!
Lead photo c/o of Forbes