Inside Gaming: Casino Gaming in Texas, Chicago, and Philadelphia
PokerNews Staff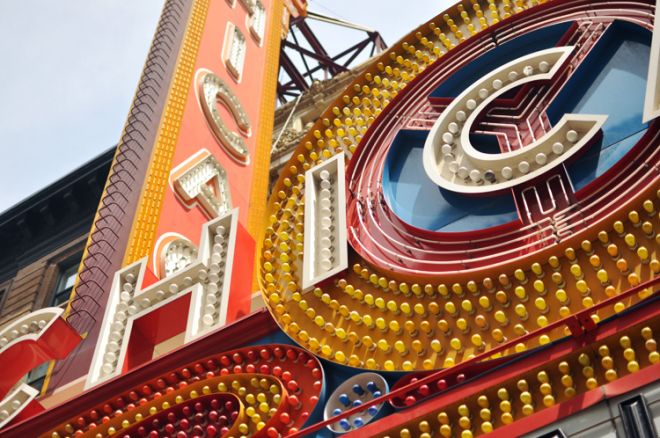 In this week's edition of Inside Gaming, we take a look at casino gambling in Texas, Chicago and Philadelphia.
Texas Hold'em?
According to KXII.com, Texas Sen. John Carona, of Dallas, is pushing to pass a bill that would legalize casino gambling in Texas. If the bill passes, a state gaming commission would be established, and 21 casinos would be opened in the Lone Star State.
The bill also proposes that 20% of the gaming revenue will go to the state. If passed by a two-thirds majority in both the state House and Senate, the bill will be on the ballot in November.
Carona said that Texans spend roughly $3 billion a year gambling in surrounding states, and, according to TXP, an economic analysis and public policy consulting firm, 43% of Oklahoma's gaming revenue comes from Texas.
Sherman Economic Development President Scott Connell says that casinos in Texas would bring more jobs and more revenue for the state, but it could be detrimental to tourism in areas like Lake Texoma. Connell believes that the economic impact depends on the location of the proposed casinos.
"I think most states have done it because they felt that they needed to raise their revenue and we're probably not in that position," said Connell. "But we're watching it closely and it comes up every two years."
Durant, Oklahoma Chamber of Commerce Executive Director Janet Reed does not support the proposal because it might create competition across state lines.
"Of course I'm not happy about it. But I think it's something that we all knew will eventually come," said Reed. "They want a piece of the pie like everyone else. But then again, we are lightyears ahead of what Texas can do."
The Texas Association of Business (TAB) supports the idea of letting Texas voters decide the issue.
"We know the potential economic benefits for Texas should this issue be approved," said TAB President and CEO Bill Hammond. "It is time to turn off the vacuum coming from our bordering states that is sucking money out of Texans' pockets for those states' own benefit and bring that money home. We used to have the third largest horse racing industry in the country that brought $5.5 billion in economic activity to the state. I believe linking casinos with our horse tracks will bring that economic strength back to that industry."
News 12 KXII.com has more.
Windy City Bickering
On Wednesday, Illinois Gaming Board chairman Aaron Jaffe testified before the state senate committee regarding Senate Bill 1739, a gambling expansion bill. The bill, approved by the state senate committee in March of 2013, addresses both casino gambling and online poker, and no longer has a "bad actor clause" that would prevent companies like PokerStars, who violated the Unlawful Internet Gambling Enforcement Act, from operating in the state.
During his testimony, Jaffee brought up potential conflict of interest, because the City of Chicago would have to both operate the casino and appoint its own regulatory board. This sparked a debate between Jaffe and Sen. Terry Link, one of the leading sponsors of the bill. Link accused Jaffee of leaking material to the media rather than addressing Link directly.
"Well, if you had done what you should do, we wouldn't be having this meeting," Jaffe said to Link during the hearing.
"If you did what you should've, you should've come and tell me when I introduced the first bill," Link responded.
Jaffee went on to say that, if a bill passes and Gov. Pat Quinn signs it into law, the gaming board will have to employ several hundred regulators to properly regulate the industry. He also revealed that the gaming board has uncovered construction contracts with connections to organized crime at other casinos in the state.
The fear of a mob presence has prolonged this legislative process for years. The proposal to build a casino in Chicago was previously blocked by Gov. Quinn, who initially opposed legislation because it included loopholes for organized criminals to infiltrate casino operations.
The Chicago Tribune offered a solution for the problems that the legislators are encountering: "The obvious solution is the one offered here in March: Quinn should undercut this 2013 version of the earlier bills he vetoed and ask Gaming Board attorneys to write an ethical expansion bill. Staffers at other agencies perform similar tasks in their respective fields."
WBEZ has more.
Gaming Control Hearings in Philly
On Friday, the second day of public hearings by the Pennsylvania State Gaming Control Board took place in the capital of Philadelphia. Six applicants descended upon the City of Brotherly Love vying for the city's second casino license.
Deputy Mayor Alan Greenberger told the panel that the city will make a recommendation, but the city of Philadelphia hasn't made a decision yet.
According to CBS Philadelphia, several food services favor Steve Wynn's proposal to build a waterfront casino on the Delaware River. Wynn's proposed casino, tentatively named Wynn Philadelphia, would be a 300-room hotel similar to Encore at Wynn Macau. The casino would cover 150,000 square feet, and feature 2,500 slot machines and 100 table games.
"The non-union casino standard is a fast-food standard," chef Tim O'Toole said. "A Wynn Philadelphia casino would mean excellent benefits and job stability."
Philadelphia Lawyer George Bochetto disagrees, favoring Bart Blatstein's "Provence" on north Broad Street.
"Who's actually been there and bet the farm, his career, on transforming neighborhoods?" asked Bochetto.
Provence is a proposed $700 million, 120,000 square foot complex which would feature two blocks of shops and restaurants. The casino would take over a tower from The Inquirer, turning the newspaper's iconic building into a 125-room hotel.
The city of Philadelphia will continue to assess the multiple proposals, and the state gaming control board will chose from one of the six applicants.
Get all the latest PokerNews updates on your social media outlets. Follow us on Twitter and find us both Facebook and Google+!