Maurice "Mac" VerStandig on Elie vs. Ifrah: Black Friday's Ripples Still Being Felt
PokerNews Staff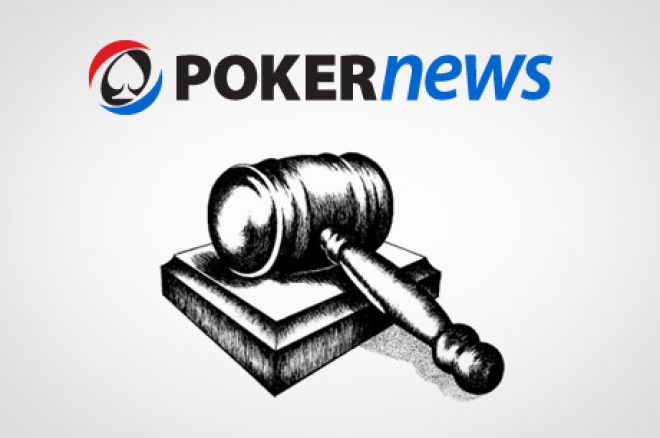 An expert on the American gaming scene, Maurice "Mac" VerStandig is well-versed in casino management from common issues of fraud and theft prevention to the Unlawful Internet Gambling Enforcement Act and Indian Gaming Regulatory Act. With a strong background in bankruptcy work, VerStandig is also skilled in the strategic valuation and monetizing of complex assets, and applies that knowledge to all areas of his practice, from fraud recoveries to traditional insolvency proceedings. Here, Verstandig offers his expert opinion on the recent malpractice complaint filed by Black Friday defendant Chad Elie against former Full Tilt Poker lawyer Jeff Ifrah.
As the Department of Justice took to shuttering online poker websites on April 15, 2011 — a day quickly assigned the seemingly permanent moniker of "Black Friday" in gaming circles — many of the cult kings ordained on late night card shows found their names on mainstream front pages. The lines between fame and infamy quickly blurred, and subsequent allegations of Ponzi-like activity ensured freefalls from grace for the likes of Howard Lederer and Chris Ferguson.
Yet behind the abbreviated summaries of events that so quickly became part of the national repertoire, an appreciably larger cast of characters quietly confronted Black Friday. These were not the fabled folks who once called a six-figure bluff on GSN, or even the legions of citizens whose deposits suddenly assumed a deep freeze, but rather the quieter professionals who long orchestrated the actual mechanics of online gaming in the United States. Behind the unapologetically tacky avatars could be found masses of computer programmers, behind the oft shaky credit card deposit mechanisms could be found masses of money men, and behind the digital fine print could be found masses of attorneys.
Two years on, one of those moneymen has now turned on one of those attorneys, and among the state court records of Nevada we find Elie v. Ifrah, PLLC, et al. The plaintiff is Chad Elie, one of the people who helped facilitate the flow of cash deposits long after Congress hoisted red flags and PartyPoker took its celebration oversees. The defendant is Jeff Ifrah, one of the better-known gaming law experts in the United States, his Washington, D.C., law firm, and a number of unnamed people and entities assigned the usual pseudonyms Doe and Roe.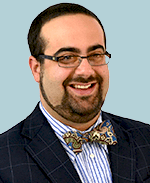 At core, the lawsuit is really Mr. Elie's allegation that Mr. Ifrah dispensed shoddy legal advice, perpetuated a conflict of interest, and engaged in suspicious behavior. These claims take the usual form of various causes of action, the idiosyncrasies of which are offered greater ink below. But behind most civil suits are factual allegations of a mischievous nature, and normally — as here — that is where the heart of the dispute can be found.
Instantly, the plaintiff claims to have controlled a couple of companies — Elite Debit and 21 Debit — which served as payment processors for Full Tilt Poker and PokerStars. He asserts that Mr. Ifrah worked as his lawyer in connection with various issues related to these payment processing systems, first advising Mr. Elie that peer-to-peer poker fund processing was legal in the United States, and then aiding Mr. Elie in the facilitation of his services. Almost passingly, the complaint also asserts that Mr. Ifrah provided additional legal services, including serving as counsel in at least one case of a seemingly unrelated matter. But it is Mr. Ifrah's supposed claim that processing funds for Full Tilt Poker and Pokerstars was not an action genuinely in contravention of governing law, that appears to anchor the majority of Mr. Elie's case.
With the aid of hindsight, it does not take a law license to surmise that processing payments for online gaming sites is not legal in the United States — at least not in the eyes of the Department of Justice. And so when the Black Friday indictments dropped, Mr. Elie had the thoroughly unpleasant experience of seeing his name among a roster of defendants. Ultimately, Mr. Elie pleaded guilty to one count of felony bank fraud and was sentenced to serve five months as a guest of the state.
Yet the simplistic claim of poor legal counsel is not all Mr. Elie now puts forth. Rather, his suit offers a much darker explanation for Mr. Ifrah's apparently-errant assurances: Mr. Ifrah was counsel to Full Tilt Poker and Pokerstars, and accordingly had a vested interest in ensuring that the two sites continue to seamlessly function with the aid of payment processors. Stated otherwise, in an era when numerous financial institutions had few reservations about underwriting residential mortgages for people who seemingly could not afford to even rent an efficiency, those same institutions tended to be savvy enough to stay well clear of crunching online gaming deposits. So PokerStars and Full Tilt Poker badly needed a means of allowing players to deposit money without wiring funds to a cash mule in Costa Rica, and the plaintiff claims that Mr. Ifrah saw him as someone who could provide just those means.
Bad legal advice and motives other than preserving a client's own best interests make for a dangerous combination in any setting. For all the lawyer jokes that permeate American culture, the reality is that attorneys are a tightly regulated crew of professionals bound by a stringent code of ethical conduct. It is a code admittedly more complex than the simplistic "First, do not harm" of the Hippocratic Oath, but it is a code delicately constructed to protect the rights and interests of even the most dastardly of clients. And when it comes to offering sound advice and avoiding conflicts of interest, this code takes an appreciably conservative tone.
Fundamentally, Mr. Elie claims that Mr. Ifrah ran afoul of that code in various ways, and he expresses these claims through some eight causes of action. The first two are each for legal malpractice, which may be best described as the self-evident equivalent of medical malpractice — lawyers are professionals obligated to act diligently, and when they fail to do so, they may be called to task as defendants in the very courts in which they usually themselves practice. One of these two counts actually involves very little of the Black Friday drama and serves as an almost stand-alone sideshow with the plaintiff simply alleging Mr. Ifrah to have negligently failed to file a key paper in a lawsuit concerning advertising. But the other count squarely encompasses the allegations detailed above and sets the tone for a complaint that turns even harsher as it progresses.
Next, Mr. Elie alleges the defendant to be in breach of the retainer agreement and to have violated the covenant of good faith and fair dealing. These claims are actually a touch sparse on specificity but appear, nonetheless, to follow the tenor of the malpractice claim. With regard to the latter cause of action, it bears noting only that the covenant of good faith and fair dealing is a complex theory of contract law that basically requires people to not assume too slippery a façade when dealing with certain contractual issues. It is not altogether unusual to see this claim accompany one for breach of contract (and the retainer agreement here is a contract), and while the two theories are certainly not codependent per se, they do have a tendency to be taught in the same law school class.
Three of the final counts of the complaint are for fraud, racketeering and civil conspiracy, also a not-altogether-unusual grouping of claims. While numerous exceptions exist, claims for fraud involving multiple persons are often accompanied by claims of civil conspiracy. The same goes for racketeering, which is frequently pleaded in concert with fraud and civil conspiracy.
In terms of what these mean, the fraud alleged is basically the scheme discussed above, whereby bad legal advice and a conflict of interest were supposedly propagated for the benefit of Mr. Ifrah and his other clients. Conspiracy is just a claim that more than one person orchestrated this fraud, and racketeering is a normally nuclear allegation that the fraud was very specifically criminal in nature, involved a very specific set of co-conspirators, and rises to a level far more egregious than that of ordinary scams.
Concerning those last two counts, there do appear to be some difficulties with Mr. Elie's theories, and those difficulties may help explain why numerous unnamed defendants are included in the suit. Many courts in the United States will not permit a claim of conspiracy when the only conspirators are a person and the company he or she controls or works for. Here, aside from Mr. Ifrah, the only specifically named defendant is his own law firm. Nevada's courts may well have their own quirks, and I do not profess to be a Nevada attorney, but this is one of a few aspects of the complaint that immediately stands out as being legally suspect.
Similarly, a claim of racketeering normally involves a very precise confederation of individuals and companies, and this confederation normally cannot simply consist of a person and the business that person controls. Again, Nevada — like every state — certainly has its quirks, and it is possible that the local courts view this differently than the national norm. But understanding that racketeering is one of the most explosive claims (if not the most explosive claim) a civil litigant can make, it would be surprising to see this theory hold up in the absence of a showing that Mr. Ifrah was truly aided by one or more people or companies outside the confines of his own law firm. And while the obvious answer may be to suggest those conspirators were PokerStars or Full Tilt Poker, the complaint here seems to almost deliberately avoid making that assertion.
Of course, only time will tell if these claims can survive judicial scrutiny. And only time will tell if the allegations put forward by Mr. Elie are actually true and genuine statements of reality. Any person can make any allegation in a lawsuit, and simply printing a list of alleged wrongdoings on a complaint does not make that list any more or less true than it would be if written on the back of a cocktail napkin. Litigation is about proceeding toward the truth, and trials are about establishing the truth. If this case proceeds to trial, the facts should present themselves in due course. For the time being, however, we must remember that Mr. Ifrah has not yet had an opportunity to respond to these allegations, much less to put forward his side of the story.
And when he does put forward his side of the story, don't be surprised if the story looks radically different. With lawyers, cards and money, the lawsuit has nearly all the trappings of a Warren Zevon song.
Maurice "Mac" VerStandig is an attorney with Offit Kurman, P.A., where his practice focuses on the litigation of various commercial and private disputes, including claims of fraud and financial insolvency cases. He has considerable knowledge of the numerous legal issues encompassing the American gaming scene, and is licensed to practice law in Maryland, Virginia and Florida.
Get all the latest PokerNews updates on your social media outlets. Follow us on Twitter and find us both Facebook and Google+!