Stay Stacked: Quick and Easy Yoga Routine with Tula Living
PokerNews Staff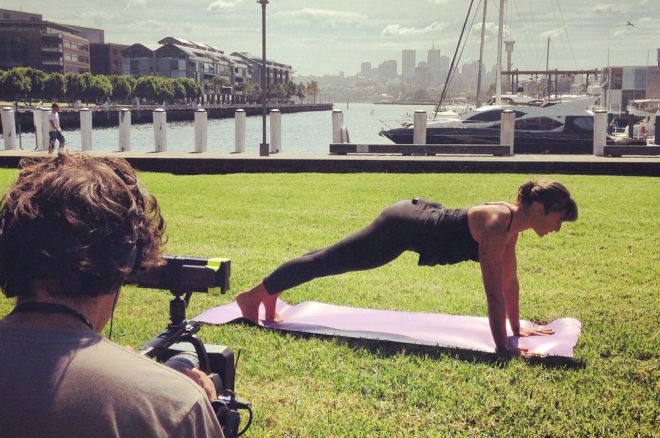 Stay Stacked is a video series focused on well-being for poker players. While you may focus heavily on refining your game, you cannot perform at your peak if your most vital instruments aren't in tune - your mind and body.
Yoga, which has become vastly popular around the globe, is increasing in popularity within the poker community. We saw Greg Merson practicing on ESPN during his journey toward winning the 2012 WSOP Main Event, and Daniel Negreanu even broke out a quick cobra pose during his recent WSOP APAC final table, which he went on to win.
In a nutshell, practicing yoga teaches you how to center yourself. This gives you clarity and emotional control — allowing you to perform better, give off less tells, and perhaps handle swings a little easier.
Yoga helps to minimize mental clutter, a result of constant multitasking and overthinking various hands, life issues, and whatever else is cluttering your mind. Meditation is great for overcoming mental clutter, but sometimes sitting still makes it difficult to control your thoughts. So putting yourself into various unfamiliar positions almost forces you to slow down and focus on nothing other than your body and your breath.
Physically, yoga will assist with stretching all those muscles cramped from sitting for so many hours at a poker table or in front of your computer. Regular yoga practice provides a huge variety of other physiological benefits, such as lowering blood pressure, improving sleep, enhancing energy levels, and much more.
Anyone can practice Yoga. Flexibility may make yoga easier, but it is not necessary, though you will naturally improve your flexibility through regular practice, as well as your balance and strength. If you start comparing yourself to others, or you become competitive, you're missing the point of yoga, which all about your own mindfulness and focus while moving through the poses. Yoga isn't about how good you look while going through the motions. In fact, if you push yourself too far, you can severely injure yourself. So if you've been worried about not being able to do yoga, put that thought aside.
In this episode, Roshini Mccartin from Tula Living, demonstrates an easy-to-follow routine that can be practiced in any spare 5 to 10 minutes you may have. By implementing some simple yoga into your mornings before a big day at the poker tables, you could seriously improve your game.