IPC goes International with IPC Colombo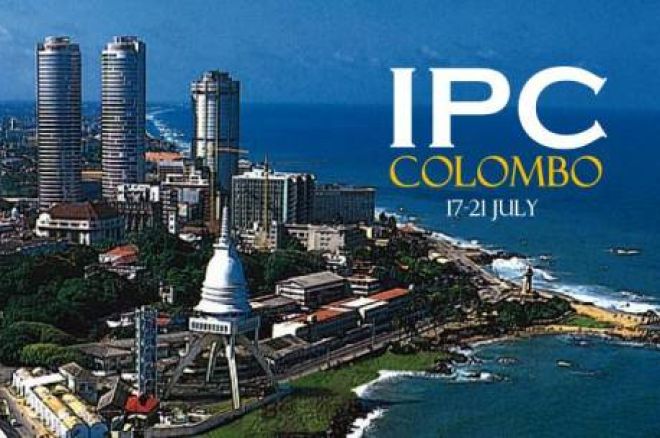 The India Poker Championship (IPC) heads to the island country of Sri Lanka for its next edition from Wednesday, July 17, 2013, at Ballys Casino in the state capital of Colombo. While the full schedule of events is expected to be released in a few days, the IPC team has confirmed a 5 day schedule from 17-21 July which will be highlighted by a LKR 100,000 (INR 43,500) Main Event. There are also guarantees in place for the events and we will update this information along with the schedule as soon as PokerNews India receives it from the organisers.
The IPC already has a Lankan connection in that the 2013 India Poker Champion, Anuruddha Meddegoda hails from Colombo. Meddegoda is certainly expected to participate in this event and he will look forward to scoring another IPC title, this time on this homeground.
While the state of Goa has been the hotbed of Indian poker for the past many years now, this is the first time India's biggest tournament poker brand is stepping outside its shores to host an event. "We are very excited about the IPC heading to an international destination. Our venue partner, Ballys Casino in Colombo is the biggest in the country and I'm sure the players will enjoy themselves there. Being a fantastic tourist destination, Sri Lanka has plenty on offer for the players away from the felt as well." said IPC's Peter Abraham.
The organisers believe that Sri Lanka's proximity and similarity to India will be a big draw for the players. "It's barely a two hour flight and I almost feel like I'm in Southern India to a fair extent", said Rajeev Kanjani from the IPC. He also believes that the currency conversion rate is a major attraction (INR 1 = LKR 2.3) so players will get a bigger bang for their buck. "What I like about Ballys is that there is a very laidback atmosphere when you are playing and yet across the floor, there's a live band cranking out hit tunes and plenty of buzz with raffle draws and shows taking place on the main stage", said IPC's Jasven Saigal.
According to Johnson Perera, International Marketing Manager for Ballys Colombo, players will not be disappointed with the nightlife that Colombo has to offer. "Colombo by Night is our offering to visitors who wish to take in the sights and sounds of the city as well as some amazing destinations outside the capital. IPC players will also enjoy some exclusive deals and facilities courtesy of our tie-ups with some of the best 5 star hotels and spas in the city. So whether you chose to travel solo or with family, I'm sure there is something for everyone."
The event schedule and other details are expected to release in a few days so stay tuned to PokerNews India. Do remember to follow all the action from the IPC on our live reporting blog from 17-21 July.
Get all the latest PokerNews updates on your social media outlets. Follow us on Twitter and like us on Facebook now!