Stay Stacked: Health Coaching with Melissa Ambrosini
PokerNews Staff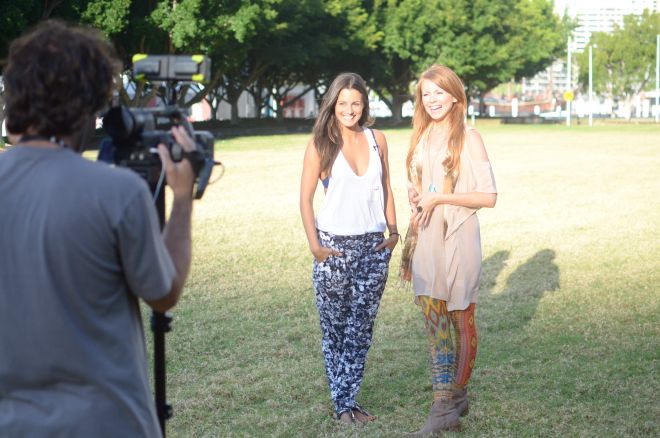 Stay Stacked is a video and article series focused on wellbeing for poker players. While you may focus heavily on refining your game strategy, you cannot perform at your peak if your most vital instruments aren't in tune - your mind and body.
For many, it can be quite daunting to start making changes towards a healthier lifestyle, often seeming a lot harder than it needs to be, thanks to the plethora of health information and contradicting opinions that are all over the internet today.
If this sounds like you, then working with a health coach is ideal. As explained by Well and Good NYC, "suddenly, holistic health coaches are everywhere. And their unique approach to jump-starting the health of their clients—and the general population—is changing the ways people approach getting, and staying, healthy. Juice powerhouse Organic Avenue was founded by one. The wellness workshops at Whole Foods are led by them."
Through my own studies at the Institute of Integrative Nutrition, I have been lucky enough to meet many influential people in the field, including one of Australia's most popular health coaches, Melissa Ambrosini, who is today's guest on Stay Stacked.
Melissa is an Australian holistic health and life coach, writer, blogger, speaker and self-love teacher. Melissa advocates a wholistic, balanced and integrative approach to healthy living. Through her blog, Path to Wellness, she shares a wealth of information to help you end your tortuous relationship with your body, regain confidence, achieve your optimal body weight and live a life you love.
I speak with Melissa about what working with a health coach involves, while she shares some tips on where to begin for basic maintenance of a healthy lifestyle while on the grind.
To seek out a holistic health coach in your area, check out listings such as the IIN Health Coach Directory.
Get all the latest PokerNews updates on your social media outlets. Follow us on Twitter and find us both Facebook and Google+!