Play Opening Day of Fantasy Baseball on March 31, Win $10,000
DraftKings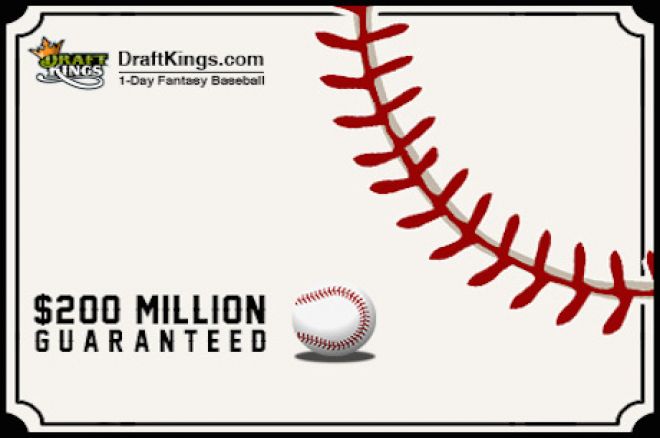 Want a chance to win $10,000 playing just one day of fantasy baseball? You can by clicking on the link below.
DraftKings hosts one-day fantasy baseball contests. You draft a team, enter into a contest, and compete for hundreds of thousands in prizes that are paid out the next day. Check out the screenshot of a half-completed team at the bottom. Who would you choose to complete the $10,000 lineup?
As a special offer for PokerNews readers and other poker fans, DraftKings is also offering the shot to win a VIP trip to the World Poker Tour Championship. You could win a seat at the table for the event, an all-inclusive trip, and behind-the-scenes access, all by playing one day of fantasy sports. It's a part of DraftKings exclusive partnership with the World Poker Tour.
As you can see, it's simple to build a winning roster. DraftKings is paying out over $200,000,000 in prizes this year, and to help you get started, they've got a few special deals. Exclusive to your first deposit you get:
FREE entry into this contest and...
DraftKings will double your deposit — get up to $600 free!
There's no reason to wait! Take advantage of your drafting skills and get in on the Opening Day contests, where you could win $10,000.