Everything You Need To Know About Poker Leagues In India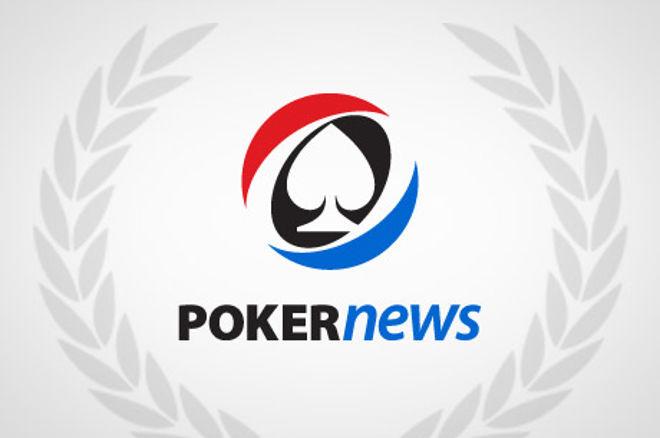 The Indian poker scenario has seen a paradigm shift in the last few years. Gone are the days when punters had to play in secret dens while playing cat and mouse with the cops. The evolution of poker in India has adopted a systematic approach with new online poker operators blooming in a legal manner. The inception of live tourneys has added to the legitimacy of poker as a game of skill and not luck.
The next step in this evolution is team-based leagues, just like any other sport. Today, we're going to look at the three major poker leagues in India which are giving a chance to players as well as franchise owners to express their love for the sport!
Match Indian Poker League
Match Indian Poker League (MIPL) is the property of Viaan Industries and the International Federation of Match Poker (IFMP). The two gentlemen responsible for starting this endeavor are Raj Kundra and Patrick Nally.
The International Federation of Match Poker (IFMP) is the governing body of the Match Poker variation. Having evolved from its original seven-member nations to more than 50 federations, IFMP is now the hub of a thriving world poker community.
The format of MIPL is different from other leagues or poker games. Teams compete for points rather than money in a revolutionary approach. The competition is played on an app where team members sit on different tables but are dealt the same hand. They play against the IFP poker bot and games are won by points accumulated by the team.
The first Season saw 8 franchises competing for a grand prize of INR 2.5 Crores. Team Mumbai All-Stars clinched the first-place trophy and won INR 1.25 Crores in prize money. They went on to represent India at the Match Poker World Cup in Oxford, England. The number of franchises in the MIPL has risen from 8 to 10 for the second season. Haryana Hawks were crowned the champion and won a cash prize of INR 40 Lakhs. UP Indians and Delhi Aces finished second and third respectively bagging INR 25 Lakhs and INR 20 Lakhs.
The future looks really bright for MIPL. This is clearly evident from the fact that Raj Kundra's Viaan Industries is coming up with a new Intellectual Property called Online Team Poker League (OTPL). OTPL will feature 30 franchises competing throughout the year for a mammoth annual prize pool of INR 13.2 Crores!
Global Poker League India
Mediarex Sports & Entertainment, which operates the Global Poker League (GPL) has teamed up with Kwan Entertainment to launch the first-ever Indian edition of GPL. GPL has announced that PokerStars India (Sachiko Gaming Private Limited) will be their exclusive skill game partner.
This multi-year strategic partnership will see India's first long-run Poker League and will give Indian poker enthusiasts a chance to connect and compete with the rest of the world.
A quick note about the partners: GPL is the brainchild of Mediarex Sports & Entertainment. The primary aim was to promote poker as a skill game and simultaneously create a platform to 'sportify' poker in a modern sports/esports league concept. Already, there are several successful GPL leagues running across US, Europe, Brazil, and China. Kwan Entertainment, on the other hand, is India's largest talent management agency that represents some of the biggest sportsmen, artists, and celebrities. Finally, PokerStars needs no introduction; it's the biggest poker operator in the world.
There will be six city-based franchise teams: Ahmedabad Alphas, Bengaluru Hackers, Chennai Sharks, Delhi Diehards, Kolkata Creators, and Mumbai Jetsetters. Free online qualification will be open from May until August end on PokerStars.in. GPL India's six city-based teams will compete over a 4 week long 'regular season', with the top 4 scoring teams moving on to the finals to compete for GPL India's first National Champion and 5 Platinum Passes – each valued at roughly Rs. 20 Lac – to the PokerStars Championship in the Bahamas in January 2019, where the prize pool features INR 65 crores prize money. The winner of the India edition of the GPL will get a chance to play the World Championship of the GPL in The Cube, Las Vegas.
Poker Sports League
Poker Sports League (PSL) is promoted by Dabur's Amit Burman, Anuj Gupta, Co-founder Adda52.com, and Pranav Bagai, founder of India Poker Legend.
Season 2 of the PSL saw 11 franchise teams competing for a prize pool of a whooping INR 4.5 Crores. The league culminated on 13th May 2018 with the Goan Nuts franchise winning the coveted title and cash prize of INR 2 Crores. Debutants, Gujrat Falcons bagged the first runner's position and raked INR 1.2 Crores. Rajasthan Tilters finished second runners-up and won a handsome INR 90 Lakhs. Dsport, the premium Discovery Sports channel owns exclusive telecast rights for the event; making it the first ever televised poker event in India.
PSL has gained immense popularity among poker enthusiasts as well as corporate backers in India. This is great news for the sport. Not only will it help poker gain more visibility in India; it will also help change the mindset of people and the legislature about poker and make them see poker in a new light!