How Cryptocurrency Will Revolutionize The Online Gambling Industry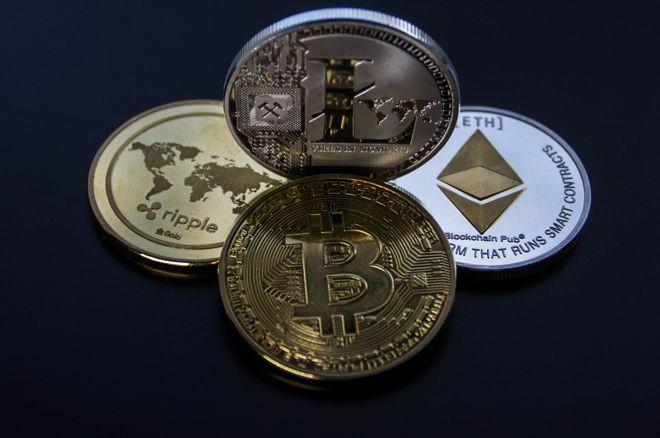 Slowly and steadily, Bitcoin and other cryptocurrencies are being embraced by people globally. With this growing acceptance, cryptocurrencies have become pervasive and ubiquitous in almost all kinds of transactions. Cryptocurrencies haven't really exploded in the online gambling sector and the poker industry might be a little late to join the bandwagon. However, with recent developments, the future seems very bright and looks like the online gambling industry has finally acknowledged the benefits of joining hands with blockchain technology.
Major benefits of adopting cryptocurrency in the gambling industry are:
Security
One of the most significant benefits of using cryptocurrency in poker is data security. Online poker rooms have extensive player data stored on their servers including credit card and banking information, deposits, player data and history, and other information. This makes the operators vulnerable to hacker attacks and possible internal frauds. With cryptocurrency, the online casino needs to only save the customer's public key. Even if there are records of transactions, hackers have no way of stealing them. The only caveat being that the player ensures the security of their cryptocurrency wallet.
Also, there have been cases in the past where player data was shared in high stakes cash games. Many scandals could've been avoided if cryptocurrency was used.
Regulations
One of the major impediment in an online poker player's life is regulations. First of all, there are several countries which have placed complete bans on poker or any other form of gambling. Other countries are whimsical, they support poker for a while and later change their policies completely.
Gambling enthusiasts will consider cryptocurrency as a godsend; not only can they gamble to their heart's content, they can also remain anonymous. Earlier, they might have been able to access banned gambling sites using VPN, however, they still had to use traditional banking systems to deposit and withdraw funds; thus, making the entire exercise useless.
With cryptocurrency enabled transactions, one can simply play when they want and from where ever they want without fearing regulatory authorities.
Quick Withdrawals
Typically, an average online poker room takes up to 72 hours to transfer winnings into a fiat account. They need to go through traditional banks to authorize the transaction. With cryptocurrency, withdrawals are almost instantaneous when requested. There are no bank charges, therefore it's a win-win for everyone.
Tax Savings
Depending on which country you reside in, you need to pay a certain amount of income tax whenever you cash out your winnings. In some countries, it's between 35% - 45% of your winnings. Using cryptocurrency will be a huge plus for online poker players. With the absurd amount of prize pools that poker rooms are offering nowadays, not many players would want the taxman to know.
Cheaper Operating Costs and Low Transaction Fees
Using cryptocurrencies, casinos can offer withdrawals at a fraction of the cost of traditional processing methods like credit cards etc. Currently, it's the players who bear the brunt of network fees. With cryptocurrencies, transaction costs become negligible; therefore, poker rooms or casinos can pass the benefit to players in terms of higher payouts or additional bonuses.
Multiplied Returns
Well, this advantage can swing both ways. For example, if you cash out your winnings today and tomorrow Bitcoin or the cryptocurrency your casino is offering, goes up by 10%; you automatically win an extra 10% without lifting a finger. Consequently, if the coin de-values by 10%, you earn 10% less. However, just like direct investments into crypto, you can wait and sell your winnings when the coin regains value.
Anonymity
There might be several reasons an individual might want to remain anonymous while gambling online. Traditional banking methods don't allow this. There are workarounds; however, those methods don't provide full anonymity. Secondly, they charge heavy services fees, and lastly, they are a pain to set up. The simple solution is cryptocurrency. All you need to provide is an email ID and a wallet ID.
Updated RNG Systems and Protection Against Bots and Collusion
The "if it ain't broke, don't fix it" idiom holds true in most of the things in the universe. However, with the advent of blockchain technology, a few crypto-friendly online poker rooms are claiming to have cracked the code of protection against bots and colluding players. They also claim to have a more sophisticated upgraded RNG system.
The future, as they say, is capricious. It remains to be seen how cryptocurrency and blockchain technology is incorporated in the global online poker scenario. As for the present, it seems like things are on track for a perfect marriage of cards and cash.