How To Prepare For The WSOP 2018 Main Event
Rahul Singh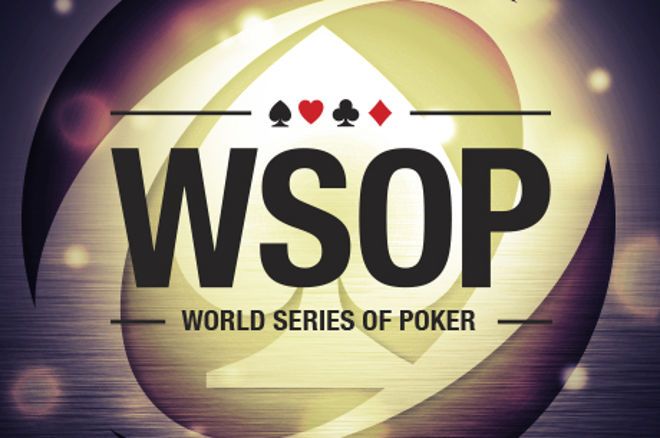 It's that time of the year again, the World Series of Poker (WSOP) is around the corner. The entire global poker fraternity is abuzz with excitement. The 49th Annual WSOP will see a mammoth 78 Gold Bracelet events up for grabs. The prize pool last year was an astounding USD 67,877,400; you can only imagine what it will be this year.
So, how do you prepare yourself for a slice of this humongous poker pie? Irrespective of what your target is, good preparation is of utmost importance to do well in a tournament of such magnitude. Last year, the main event saw 7221 entries. To battle with these many opponents and come out a winner (at least getting in the money!) will not be a walk in the park. The following tips offer you an overall plan to help in your preparation:
Form a routine
Create a routine well in advance and stick to it. A good routine is a balance of meditation, good diet, learning, practicing, ample rest, taking a break, and a sound sleep. Follow this routine during the tournament as well.
Make clear, small goals in mind
Don't just think about winning the bracelet outright! The idea is to set small goals for yourself and slowly and steadily accomplish them. For example, your first goal can be to survive till the first break. Gradually, you build from there. A further goal can be surviving the first day, then, bursting the bubble, and so on.
Get enough practice
Playing deep stack tournaments either live or online (stakes don't matter here) will help you get a feel for long duration tournaments. Besides the number of opponents; the biggest factor which affects one's game is the grueling format of the tournament. It is very difficult to concentrate and maintain mental semblance for such long durations. It gets really taxing, and players are prone to making errors. We all know that a single slip-up can end our tournament life. If you can find low stakes tourneys which last 2-3 days; nothing like it. The idea is to get yourself into 'tournament mode'.
Study, don't cram
Watch videos, read books, and listen to podcasts; you must already have been learning about poker from various resources. Don't try to cram up everything just because it's WSOP. This might actually work as a deterrent to your training; like cramming a day before an exam.
The skill and knowledge are there. You just need to hone them, not try to do too many things at the same time. It's also a good idea to watch previous WSOP editions as well as listen to people who've done well in them. They might provide you with insights which you might have missed earlier.
Exercise
You will have to sit for long hours. Your back, neck, butt, in fact, your entire body will hurt. Getting ample exercise prior to the WSOP will not only help you keep fit, it will also help you stay alert for longer.
Eat healthy
This one's a no-brainer. As the old saying goes, "healthy body, healthy mind". One might not feel the direct implication of a good diet or one might think diet isn't an important aspect of your poker gameplay. However, it's a proven fact that diet can directly affect your mood, physical strength, mental elasticity, and several other key factors required to become a great poker player.
Get proper sleep and rest
Not only will sleep help you relax more, it will also help in learning new strategies and techniques better. While playing a tourney, a drowsy player isn't much effective. Goes without saying, a rested player can concentrate better and last much longer.
Don't get tense
The sheer size of the tournament and the number of participants can get intimidating. I try to keep two things in mind. First, this is still a poker tournament and second, these thousands of other people are in the same boat as me.
Also, try to take things slow and ease up to the tournament. Take your time in making decisions. Slowly, get used to the flow of the tourney and get comfortable. Like the poker proverb goes, "You can't win the tournament the first day, you can only lose it".
Meditate
You might laugh at me when I say this, but meditation is a really important factor while prepping for any kind of strenuous activity. The term is being used too liberally nowadays and has become a somewhat fad. Just try to find some inner peace I guess.
Hope these simple tips help you achieve whatever your poker heart desires! Best of luck.