Colossal Growth of Poker In Tier 2 Indian Cities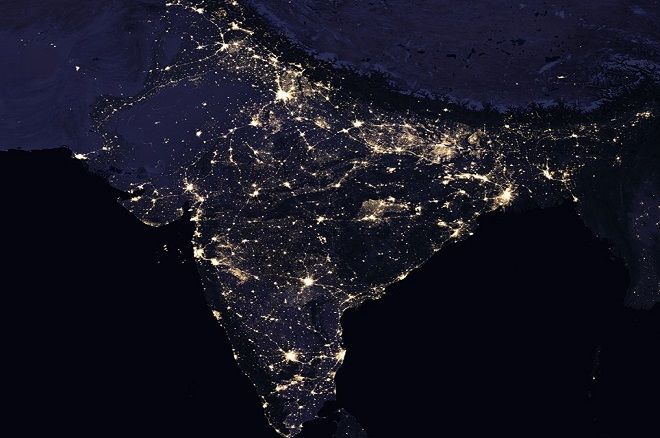 India, the land of chess, is continuing to see the rise of poker with every passing year. Poker isn't just limited to major cities anymore; we can now see both online and offline games thriving all over the country. The following is a rundown of a few Tier 2 cities and their affinity towards poker:
Jaipur
Offline Poker is yet to get a legal approval from the government. That doesn't mean there isn't a thriving, organized poker scene in India. This all might sound clandestine and shady; however, it is far from it.
There are numerous private games being organized in the "Pink City" in affluent locales. Jaipur is known to have "old-money"; which is clearly reflected in the high-stakes games being organized here. There is also a massive college/millennial following which can be seen on online platforms.
Chandigarh
The first planned city of the country also has a 'planned' poker scenario. Chandigarh isn't just about whiskey, chicken and big businessmen; there is a prosperous offline poker scene with massive amounts being wagered daily.
There isn't clear, substantial data about the number of online players but there are numerous players who have taken up poker as a profession. Not just Chandigarh but other cities in Punjab like Jalandhar and Ludhiana are gaining traction with high-stakes private games being organized.
Lucknow
The land of Nawabs and "Shatranj" has transitioned from old-school gambling to modern-day poker. There are plentiful private games been organized all over the city. Getting an invitation to these high-stakes games isn't easy though; you need to know someone who knows someone.
The younger generation has embraced online poker as well. Online platforms are chock-a-block with grinders from Lucknow.
Pune
Technically, Pune is a Tier 1 city, however, from poker's perspective I've included it in the Tier 2 city list. It deserves its' true share as a booming hub of poker, therefore gets a mention in this article.
'Pune Sharks' was one of the teams in the hugely successful Poker Sports League. A city with its own poker team is a testament to the fact that the mind sport is very popular here.
You name the stakes and you'll find a live poker house running in the city. There are also a lot of people playing for a living, either online or live. Poker is very popular among the student population as well. They are making a mark for themselves by regularly shipping online tournaments.
Surat
Also known as the diamond city of India, Surat has seen its share of numerous ups and downs in poker. The police have raided poker rooms in the past and arrested people for alleged gambling.
Ahmedabad was one of the biggest hubs for poker in India before the latest court ruling. The Indian Poker Association (IPA) is continuously striving to legalize the game and has been locking horns with various levels of court for many years now. As of today, poker is completely banned in Gujarat. All said and done, there are many poker pros coming out of Gujarat today.
Coimbatore
It is one of the fastest growing tier-II cities and has always been on the poker map of India. The key to this explosion is the millennial population which has taken very seriously to the game. Coimbatore has a lot of emerging players who are destined to do wonders in the Indian as well as foreign poker circuits.
Nagpur
If you've ever visited casinos in Goa, you'll notice a huge Nagpur contingent. This trading city will forever be in love with games like Roulette, Teen Patti, and Baccarat. However, lately, there's been a paradigm shift, especially among the younger generation who've ditched the casino and imbibed poker.
There is no dearth of live action in the city and games of all stakes are being hosted. Similarly, there is a big boost in the number of online players as well.
Warangal
Up until early last year, Warangal was the second-best city in Telangana after Hyderabad in terms of promoting poker. With the blanket ban on gambling which includes skill games like poker and rummy, there isn't much poker enthusiasts can do anymore.
Players from Telangana and Andhra Pradesh are doing exceptionally well on the professional circuit. It's high time the government updates archaic laws and recognizes poker as a game of skill.
These are just a few of Tier-2 cities which have embraced poker. This growing trend of poker is here to stay and we can expect a much deeper penetration in the years to come.