Indian Online Freeroll Tournament Guide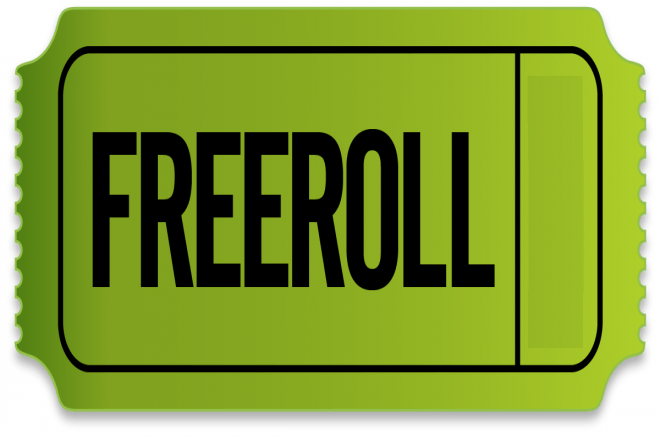 Who doesn't love freerolls? It's great for newbies who want to get a feel for tournaments and test the grueling poker waters. Not only do they get to learn, they also get to build a small bankroll. Additionally, it's also good for seasoned players to get some free practice.
There are all kinds of freerolls; some offer peanuts while others are sizeable. Today, we're going to look at the current freeroll tournaments happening online. I've excluded one-time, big freeroll promotions which happen either when a poker operator is launching or as part of a marketing plan to gain new users.
Let's look at the best freerolls happening this summer:
PokerStars
Way better than freerolls; PokerStars has teamed up with Global Poker League (GPL) to give you a chance to win a seat in one of the 6 franchise teams competing in the GPL. The winning team will win 5 Platinum Passes and play in the PokerStars Championship in Jan 2019 at the Atlantis Resort in Nassau, The Bahamas for a prize pool of USD 9 Million.
There's more; PokerStars also offers exciting freerolls like Weekly Stars Rewards Freeroll, Daily INR 2000 GTD freeroll and Depositor Freeroll. You can win tickets to these tourneys in your Stars account by playing cash game tables.
9stacks
9stacks offers monthly depositor freerolls of INR 10000 and INR 50000 with deposits of INR 100 and above. They also offer hourly freerolls of INR 200.
TheSpartanPoker
TheSpartanPoker has various Freeroll tournaments daily. You stand a chance to play in INR 2000, INR 1500, INR 1000, and INR 500 guaranteed tourneys almost every hour.
They also have a monthly INR 200000 depositors freeroll tournament as well as ongoing contests like Satty to Big Bang Series KO Special INR 10L GTD exclusively for Facebook contest winners.
PokerBaazi
PokerBaazi has daily freeroll tournaments of INR 500 every hour. They also host daily depositors freeroll for INR 20000. There's also an INR 200000 First-time depositors freeroll.
PokerHigh
The revamped online poker room is offering daily freerolls of INR 5000. Additionally, there's a weekly depositors freeroll worth INR 25000 every Sunday.
PokerSaint
PokerSaint offers 3-4 daily freerolls of INR 2000, INR 1000, and INR 500.
Mad Over Poker
Mad Over Poker offers 5-6 daily freerolls tournaments of INR 1500 and INR 2000. They also have a daily depositors freeroll of INR 5000 and a weekly depositors freeroll of INR 25000. Guess what, there's no stipulation to deposit amount to earn a ticket to the INR 25K freeroll.