The Best Instagram Poker Accounts of 2018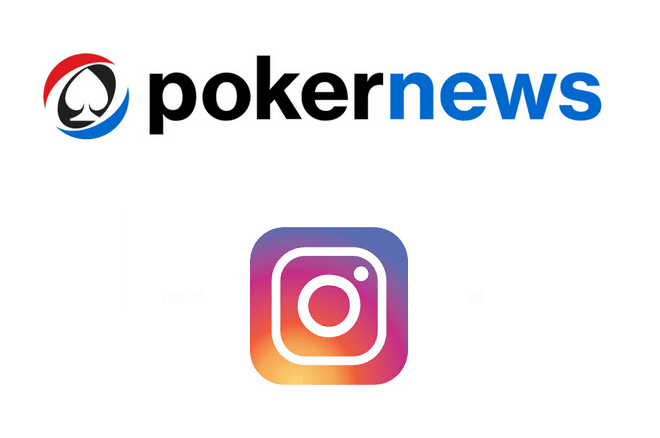 Instagram is a hit among poker players around the world. It's a great platform for fans to get a glimpse of the lives of their favorite pros. Most poker enthusiasts dream of leading similar hedonistic lives as these stars. Though there is a lot of hard work and dedication behind the success of these poker players; yet as fans, we overlook it and just gape and daydream about winning bracelets and traveling the world. That being said, wishful thinking can be a very good motivator.
So, I compiled a list of the best poker Insta accounts of 2018. I apologize in advance if I left out anyone who is a 'must' on this list. Please leave a comment below and I shall update the list accordingly. Here goes, in random order:
Dan Bilzerian
This guy doesn't need an introduction. With over 24 Million followers, Dan is the epitome of hedonism. Though people like Doug Polk will disagree about his poker skills; however, they should be happy about the silver lining that Dan is actually promoting poker (in his own flamboyant way).
Maria Ho
Maria is one of the best female poker players on the circuit and also has one of the most interesting Instagram feeds.
Her posts are all about her latest poker tournament updates, travel stories and her lifestyle as a poker professional. You can also see a lot of other famous poker stars in her pictures.
Doug Polk
Doug Polk is one of the most popular names in poker these days with his YouTube channel, twitch account as well as his website, upswingpoker. He's also active on Instagram with posts ranging from his latest high-stakes poker exploits, ongoing bankroll challenges, crypto news, links to strategy videos and articles, and of course his dogs!
Daniel Negreanu
Daniel is one of the most recognized poker faces in the world. He is extremely popular on all social media platforms. His Insta feed is full of his travels, live tournament updates, his dogs, other celebs, his masterclass training, and other shenanigans.
Liv Boeree
Liv has one the most colorful and vivid Instagram accounts out there. You can catch glimpses of everything from Burning Man, exotic animals, her workouts, a bit of poker and her travels around the world.
Vanessa Rousso
Besides being an excellent poker player, Vanessa is also a DJ and a music producer. Her Insta feed is full of parties and poker tourneys around the globe.
Randy Lew
To refresh your memory, Randy is the guy who set a Guinness world record by playing the most hands in 8 hours while being cash positive. His Instagram account is all about his live and online poker play. Once in a while, he throws in his travel (mostly food!) stories as well. He's known to be one of the best multi-tabling pros who has also started playing big tournaments nowadays.
Jason Mercier
Jason has two WSOP bracelets as well as one EPT Championship win to his name. Nowadays his Insta feed is all about the beautiful addition to his family. His account is mostly about his private life than his poker feats.
Fedor Holz
Fedor is currently ranked 4th in the all-time money list by thehendonmob. Contrary to belief, he doesn't post much about his poker, rather it's all about his personal life and travels. Check out his account if you want to know about his life after retiring from poker.
Phil Ivey
Phil seems like a great guy and after looking at his Insta account you'll agree too. His account is a blend of posts of fellow high-rollers, boxing videos, baby pics, charity photos etc. His posts are sporadic so don't expect too much!
Patrik Antonius
Patrik Antonius's account is all about the lifestyle of a high-stakes poker player. You will mostly see posts about his tournaments and cash games updates; however, he does throw in the odd fitness and travel posts. If you want a peek into the life of one of the best poker players on the planet; following Antonius is a definite must.
Gus Hansen
Gus looks like a no-nonsense guy; however, his Insta feed is full of parties, high-roller action, selfie videos, and the ladies!
Joe Ingram
Ingram's poker podcast is by far my favorite and also a bit of an Instagram sensation. You can see frequent posts from his podcasts as well as YouTube videos. By following his Insta account you instantly see everything worthwhile happening in the poker world.
Lex Veldhuis
Lex is killing it on Twitch! No wonder his Instagram account is full of clips from his Twitch channel. He's an awesome online player who's a Team Pro on PokerStars. His channel is hilarious, full of wit and wild swings. I feel that Lex is a great poker coach (unintentionally, I suppose) and it's something he should look into seriously.
Jonathan Little
Jonathan is one of my favorite poker authors. He's also a very popular player with many live poker wins. I'm a big fan of his short poker strategy posts which have blindsided me many times. He also posts updates of tournaments he participates in. Undeniably, you need to follow Jonathan Little.
Tom Dwan
Tom Dwan has been missing from the Insta scene for a long time. All we know about his Insta presence is his wife's account. Their shared account is all about their travels as a couple. There's not one post about poker. Come to think of it, Tom really doesn't need to talk about his poker skills or tourney wins to anyone. We've seen him play!
Phil Hellmuth
Well, it's Phil Hellmuth! I guess that's all the explaining needed for this Instagram account. Whatever one might say, he's a 15-time WSOP bracelet winner and a poker legend. His Insta feed is all about Phil Hellmuth and all his celeb friends. All in all, definitely worth following.