Sumit Sapra Wins $30,000 PSPC Platinum Pass At APPT Korea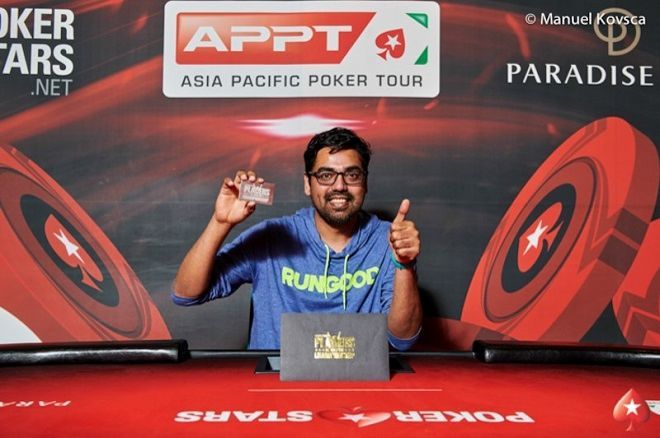 The PokerStars Players No-Limit Hold'em Championship (PSPC) is slated to be the biggest event in the history of poker. The event will be held at the Uber-luxurious Atlantis Resort, Nassau in The Bahamas from January 6th -10th, 2019. It's a rake-free $25,000 buy-in tournament with a mammoth $9,000,000 as initial guaranteed prize pool, including $1,000,000 added to the first place.
PokerStars will be awarding over 300 Platinum Passes to the PSPC over the course of 2018. There were 4 Platinum Passes up for grabs at the Asia Pacific Poker Tour (APPT) Korea festival. The beautiful Paradise City poker room in Incheon, South Korea played host to the APPT Korea 2018.
3 passes were awarded to tournament winners in the old-fashioned way. The 4th pass, however, was given away in a very interesting manner. Since Flipout tournaments have become extremely popular in Asia in the past few years, it was decided to award the 4th Platinum Pass by way of a Flipout Tournament.
All 143 participants who made it to Day 2 of the Main Event got automatic entry to the Flipout Platinum Pass tournament. The tournament was going to be decided over 3 rounds. India's Sumit Sapra entered Day 2 of the tournament with 189,900 chips. Pokerstars Team Pro Online's Randy Lew won his first flip out and made quads on his second round flipout table but was unable to come from behind to win in the third heads-up Flipout versus Sumit Sapra. Finally, it was Sumit who won the Flipout Tournament and was awarded the coveted Platinum Pass to the PSPC in The Bahamas.
Check out the video for the story of the Flipout tournament and an interview with Sumit Sapra.