The Past, Present & Future Of Poker In India: A Chat With Amin Rozani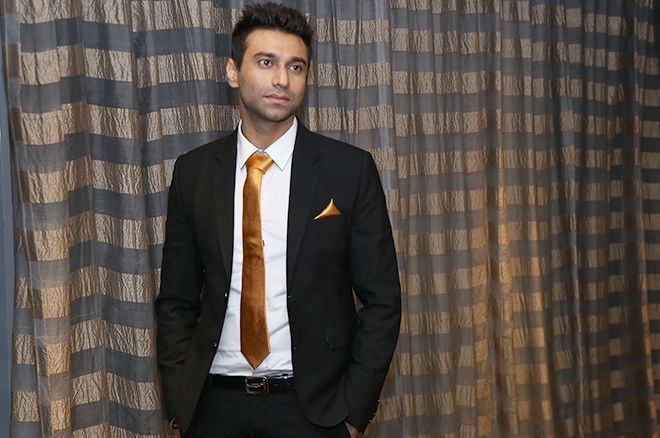 PokerNews was in conversation with Amin Rozani, one of the most influential advocates of poker in India. He also serves as the CEO of one of the most popular and trusted poker rooms in India, The Spartan Poker. In this interview, we discuss the journey of poker in India through the eyes of Amin who has been a witness to this revolution since its' inception.
PokerNews: You have been a part of the poker scene in India from the very beginning. Tell us about the journey.
Amin Rozani: Poker's mainstream journey in India is about a decade old and I have been fortunate enough to have been a part of this growing industry ever since its nascent stages. The popularity of this sport in the early days of 2002-03 was driven by a few factors:
1. People who had gone abroad for studies picked up the game. They brought it back to their friends in India with much gusto.
2. Zynga poker. This Facebook app proved to be a tremendous hit with casual card players who 'discovered' a whole new game called Texas Hold'em. This was a natural progression for those who used to play 'Flash' earlier. Plus, the intricacies and depth of Hold'em enamored 'Teen-Patti' players and suddenly poker became the logical sport to choose.
3. The airing of the World Poker Tour (WPT) on Indian television was also a catalyst in getting more Indians interested in the sport of poker.
In 2009-10, the India Poker Championship (IPC) started hosting events in Goa. It was the first national championship for the sport. It grew from strength to strength in the following years holding events which got record-breaking fields.
A couple of years later, the online poker space in India started to take off with brands like Adda52. It offered players a chance to play poker from the comfort of their homes. A few more sites also entered the online space around the same time.
For us too, expanding from IPC into the online space seemed like a natural progression of the business. So, Sameer Rattonsey, Rajeev Kanjani, Peter Abraham and I founded The Spartan Poker. It's been close to 9 years that we've been in the poker business and it's safe to say that poker's journey in India has only just begun.
PokerNews: Do you think there are issues with perception of poker in India?
Amin Rozani: These issues exist but it has been changing in the past 4-5 years. From being considered as only gambling, poker is coming to be accepted as a game of skill which is rooted in math, logic, and people reading skills. These are skills which are of importance in our daily lives too, which is why I believe poker makes you a much sharper individual.
From being considered as merely a card game, poker is now a viable livelihood for many professional players and a source of a second income for many semi-pro or serious hobbyist players. All of these factors put together are slowly but surely changing the perception of the game in this country.
PokerNews: What does the Indian poker scenario (online as well as offline) lack as compared to North America or Europe?
Amin Rozani: Certainly, infrastructure is top of the list. Developed markets like the US or Europe have huge venues which host tournament fields in the thousands for their big events. This is possible only if you have that kind of space to accommodate such big numbers.
All states have the autonomy to decide whether they wish to offer live poker in their cities and towns. Positive rulings by the Bangalore and Kolkata High Courts helped the game flourish in those cities. Lawmakers need to introduce legislations which will help to promote and grow poker in India. All this will help to create a stronger base of players who could play and represent the country all over the world; in a legal, transparent manner.
PokerNews: We see new poker platforms blossoming almost every month; do you think the space is getting saturated or is there room for everybody?
Amin Rozani: There is room for anyone who is bringing some sort of value to the players. There are a few million players in this country and only a small portion of them are being tapped. So I don't believe the space is saturated. Players will go wherever the action is, so any platform which is offering some kind of action and value will be able to survive and grow.
PokerNews: What are the challenges the Indian poker industry is facing as a whole?
Amin Rozani: Apart from positive legislation and better infrastructure which are the top two challenges; we also have social taboo which has a great scope for improvement. To counter these impediments, the poker industry has been deploying various strategies such as getting chess players and cricketers to speak about the sport. Also, CSR activities are being initiated by poker companies to highlight poker as a mainstream sport.
PokerNews: Will the Indian audience ever fully trust the online RNG?
Amin Rozani: Any new industry goes through this phase of building trust. To my knowledge every poker site goes through this stage, where a certain percentage of players take time to trust the RNG. However, we now have regulatory bodies monitoring the authenticity of the randomizers used by sites. This will help build more confidence in online players.
PokerNews: In terms of poker variants and formats, do you think online poker has plateaued?
Amin Rozani: Poker has always been an evolving sport with new variants emerging at regular intervals. Innovation is a mandatory aspect of the industry, without which it would get very difficult to sustain the sport in the long run. Most players begin by playing Texas Hold'em and a vast majority of them continue to play just this one variant.
Others choose to expand their skills by playing variants like Omaha, OFC and the like. Then of course players have the option of playing tournaments and/or cash games and both of these formats of the game demand different skill sets. So, I feel it is unlikely for online poker to plateau in India any time soon.
PokerNews: Does the future seem bleak for poker as far as legalization is concerned?
Amin Rozani: Bleak would be too harsh a word. There are plenty of efforts being made towards legalization, however, a big decision like this would move a bit slow compared to other industries. Therefore, we need to be patient.
PokerNews: Will the legalization of offline poker affect online business?
Amin Rozani: I believe the two are complementary to each other. Live poker events draw all kinds of players; casual, hobbyists as well as professional players. Casual players are the biggest base but it's not feasible for them to travel to every single live event due to various reasons. In such situations, online poker proves to be a good option for them as they can play poker anytime, anywhere.
PokerNews: What does the future hold for poker in India?
Amin Rozani: I've always said, "Good things are happening in poker!" and my firm belief is that the future for poker in India is very bright. With more competition in the form of online and offline operators entering the markets, everyone will have to step up their game. This means that there will be a wide array of good products and top notch customer service available to players.