Gear Up For The SPARTAN SUPER SERIES This September
Rahul Singh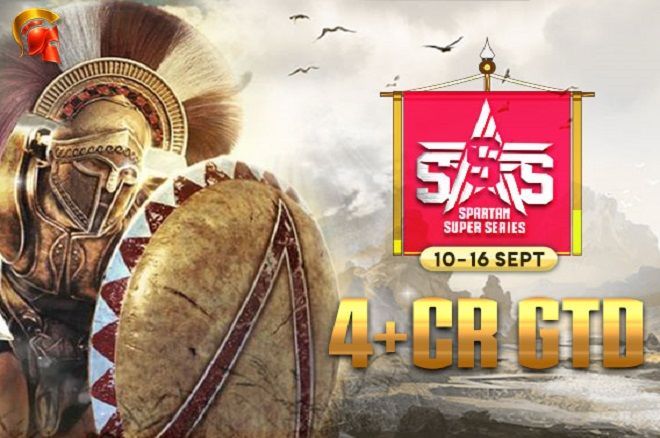 TheSpartanPoker is known to organize some of the biggest online tournaments in India. This September, get ready for another high adrenaline edition of the hugely popular Spartan Super Series (SSS). The series is scheduled for the 10th – 16th of September with a total guaranteed prize pool of a whooping INR 4+ Crore!
TheSpartanPoker distributed over INR 3.7 Crore as prize money in the August edition of the SSS. Last month's SSS Main Event winner Dhawal Lachhwani and SSS Super High Roller winner Sahil Agarwal would be looking to defend their titles against scores of players who have been patiently waiting over a month for retribution. This month's edition is surely going to be bigger and 'badder'.
There are 37 events scheduled for this high-octane 7-day event. Additionally, there is an SSS Leaderboard prize pool worth INR 10 Lakh. The top 10 performers of the series will each get additional moolah as per their rankings. The winner of the SSS Leaderboard will be richer by INR 4 Lakh at the end of the series.
This month's edition of the SSS has increased prize pools for all daily feature events as compared to the previous edition. Here's a look at the complete schedule of the SSS: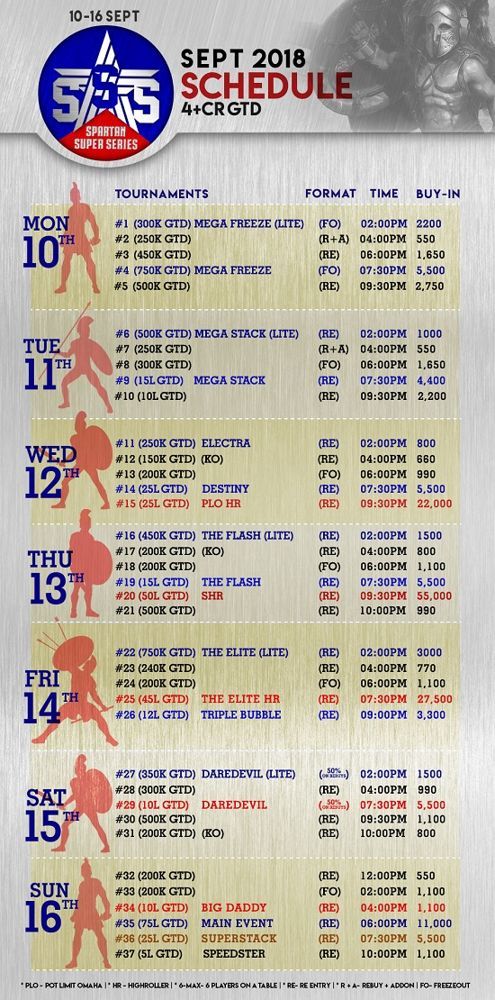 Check out the SSS Leaderboard prize pool: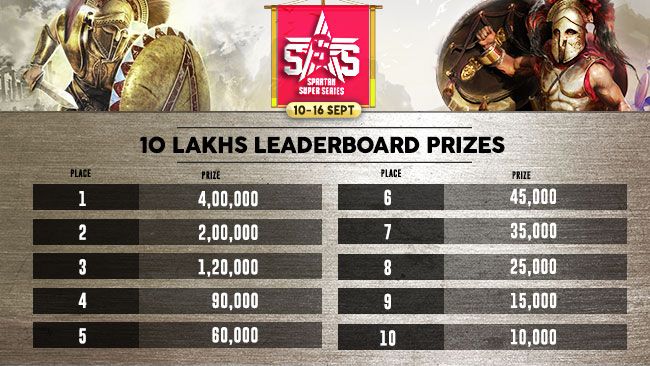 So, what are you waiting for? Draw your swords from your sheaths and start your battle tomorrow in the Spartan Super Series!