Goa Government Grants 6 Months Extension To Casinos On Mandovi River
Rahul Singh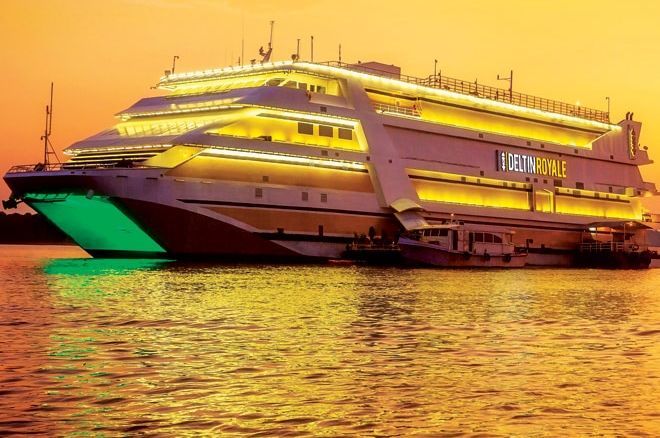 The Goa Government handed a temporary relief to offshore casinos operating on the Mandovi River in Goa by granting a 6-month extension. Currently, there are 6 casinos floating on the Mandovi river. The casinos will be allowed to operate till March 30, 2019, as per the cabinet note signed by Goa Chief Minister, Manohar Parrikar.
It's not clear what the ruling might be post-March 31st, 2019. There are speculations of establishing a separate gaming area and also that no new licenses will be issued for casinos on the Mandovi river. There will also be a need for changing current casino policies. For example, currently, only offshore casinos are allowed to offer certain gambling games. Also, land-based casinos aren't allowed to physically deal cards.
Sudin Dhavalikar, Minister, State Public Works Department Minister announced, "A 6-month extension granted earlier in April this year will expire Sunday and the latest extension allows these off-shore casinos on the river to operate till March 31st, 2019. "Chief Minister Manohar Parrikar has signed the cabinet note," added Dhavalikar.
In August this year, Chief Minister Manohar Parrikar announced that only tourists will be allowed to gamble in casinos from January 2019. As per the regulation, no Goa resident would be allowed to enter any casinos in Goa. He said, "As a policy Goans will not be permitted to enter the casino's playing areas and only visiting tourists shall be permitted. A mechanism in this regard will be put in place once the gaming commissioner is appointed and appropriate rules for regulation shall be formulated,".
In case the casinos are forced to shift base, it will only add to their woes. They will have to spend boatloads of money establishing their new locations. Casinos already took a major hit this year when the Goa government decided to hike all fees by up to 400%. Plus, the new announcement of banning locals from casinos from Jan 2019 is another blow. The future for casinos in Goa looks whimsical and it remains to be seen if they will get any help from the government!