Tom Dwan Loses $2.3 Million To Paul Phua In Triton Poker Super High Roller
Rahul Singh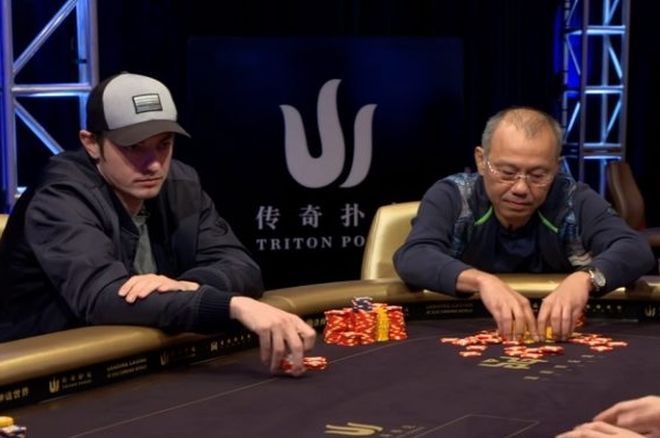 We all have seen Tom "Durrrr" Dwan win colossal hands in high-stakes poker over the years. In a reversal of fortune, Tom lost a mind-boggling $2,353,500 pot against Paul Phua in the latest episode of the Triton Poker Super High Roller Jeju 2018 Cash Game. It was probably one of the largest pots ever seen on a televised poker show.
Though Tom may have dropped $2.3 Million in the hand, it didn't seem like he was done for the day. When he lost the hand to Phua, he said, "I'm gonna go play short deck". He's obviously no stranger to huge action. Remember the 2011 win when Dwan's Ace King beat pocket Jacks and pocket Tens in a three-way pot for $11 Million?
Anyway, back to the action at the Triton Poker Super High Roller cash game in Jeju where it was a 6-handed game with poker greats like Patrik Antonius, Dominik Nitsche, Jason Koon, Sam Greenwood and of course Tom Dwan and Paul Phua. The Super High Roller was being played in South Korean Won (SKW) and the stakes were SKW 3 Million ($2,700)/SKW 6 Million ($5,400) and a big blind ante of SKW 6 Million ($5,400).
Dwan was the big blind while Phua posted a straddle for SKW 12 Million ($10,800). Dominik Nitsche opened from the cutoff position with a SKW 30 Million ($27,000) raise with
. The action folded to Dwan who re-raised to SKW 12 Million ($107,500) with
.
Paul Phua couldn't be happier as he was handed the
as the straddle. Taking some time to find the optimum bet size for his Aces; Phua raised again to SKW 320 million ($287,000). Dominik was quick to fold leaving it a heads-up battle between Dwan and Phua. After tanking for a justifiable 4ish minutes, Dwan moved all-in with around SKW 1.3 Billion ($1.16 million).
Phua snap-called and showed his pocket rockets. The board ran dry and by the turn, Dwan was drawing dead. The Malaysian businessman won the pot for a total of SKW 2.615 billion ($2.35 million).
Throughout the hand, Phua could be seen smiling and laughing. This was even before Dwan had jammed with AQ. So, getting a read on his Aces was close to impossible. No one could put it better than Lex Veldhuis who was commentating and said, "The fact that Paul's laughing doesn't tell you anything,". "He's always laughing."
The fact that Paul's laughing doesn't tell you anything. He's always laughing