Win The PokerStars Platinum Pass Adventure By Daniel Negreanu
Rahul Singh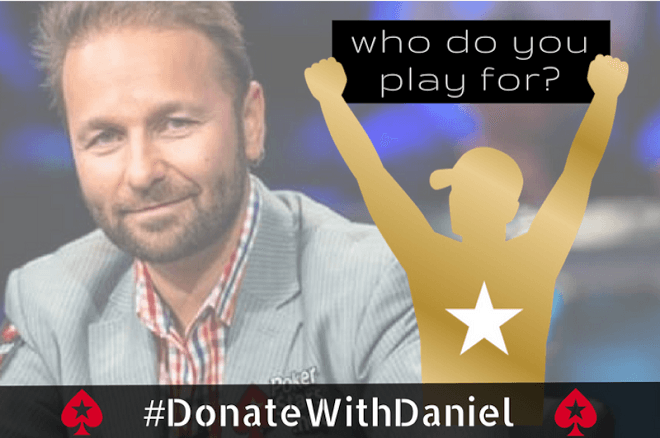 The PokerStars Players No-Limit Hold'em Championship (PSPC) is slated to be the biggest event in the history of poker. The event will be held at the Uber-luxurious Atlantis Resort, Nassau in The Bahamas from January 6th -10th, 2019. It's a rake-free $25,000 buy-in tournament with a mammoth $9,000,000 as initial guaranteed prize pool, including $1,000,000 added to the first place.
As part of the PokerStars giveaway, 300 packages (Platinum Passes) worth $30,000 are up for grabs. The Platinum Pass includes a guaranteed seat in the PSPC worth $25,000 plus six nights' accommodation at the Atlantis Resort, Nassau as well as $2,000 in travel expenses.
There are several ways to win a Platinum Pass to the PSPC. Here they are:
Participate and win in year-round live tournaments being organized by PokerStars across the globe.
Win random prize draws.
Continue reading this article and get information about winning Platinum Pass Adventures; where you participate in free-to-play competitions.
Following are details of the Platinum Pass Adventure by PokerStars Team Pro and six-time bracelet winner Daniel Negreanu.
Daniel Negreanu: "How exactly can you do that? Well, I want to know: Who Do You Play For? Tell me in a short video about a charity, cause, or foundation that is near and dear to your heart. A panel of judges and I will go over all the video submissions, choose our favorite, and award them a Platinum Pass! If your video is chosen, you will go to the Atlantis in the Bahamas and play for both yourself and the cause you care deeply about. If you are lucky enough to cash or even win the tournament, you'll keep 50% of the prize for yourself and the other 50% will go to the cause you are playing for. You can make a huge difference for yourself and make the world a better place at the same time. So tell me...Who Do You Play For?"
To win this Platinum Pass Adventure, the participants need to create a video no longer than two minutes and 20 seconds in which you introduce yourself to Daniel, introduce the charity you are supporting and the reason behind supporting the cause. The link of the video must be shared on Twitter using the hashtag #DonateWithDaniel. You also need to email the links to the video and the tweet to DonateWithDaniel@starsgroup.com. Please write your name in the subject line, ad the following information:
Name
Country of origin
Tell us who you are in 5 sentences
Link to your video/tweet
Website and official registration number of the charity
Submissions close on September 30th. On October 7th, Daniel Negreanu will present a new vlog with his top five finalists, explaining exactly why he has chosen each one of them. On the 17th of October, Daniel will release one final vlog announcing the winner of the Platinum Pass, with the other four finalist charities receiving $1,000 each.
Terms and Conditions
General PSPC Terms & Conditions apply.
Players from Italy, France, Spain, Greece, and Portugal are not eligible to participate.
Chosen charities need to be registered per their own local requirements and legislation, which differs by country. In the UK, for example, the rules are such that you must register with the charities commission. In the US, they have to register as a 501(C)(3) through local state office and are widely referred to as 'non-profit organizations.'
Crowdfunding appeals and any organizations that are political, government-related, or religion-based are excluded from this promotion.