Win The PokerStars Platinum Pass Adventure By Maria Konnikova
Rahul Singh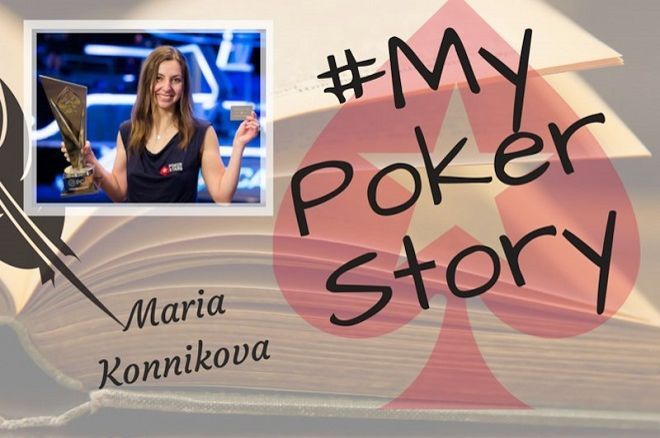 The PokerStars Players No-Limit Hold'em Championship (PSPC) is slated to be the biggest event in the history of poker. The event will be held at the Uber-luxurious Atlantis Resort, Nassau in The Bahamas from January 6th -10th, 2019. It's a rake-free $25,000 buy-in tournament with a mammoth $9,000,000 as initial guaranteed prize pool, including $1,000,000 added to the first place.
As part of the PokerStars giveaway, 300 packages (Platinum Passes) worth $30,000 are up for grabs. The Platinum Pass includes a guaranteed seat in the PSPC worth $25,000 plus six nights' accommodation at the Atlantis Resort, Nassau as well as $2,000 in travel expenses.
There are several ways to win a Platinum Pass to the PSPC. Here they are:
Participate and win in year-round live tournaments being organized by PokerStars across the globe.
Win random prize draws.
Continue reading this article and get information about winning Platinum Pass Adventures; where you participate in free-to-play competitions.
Following are details of the Platinum Pass Adventure by poker journalist, Maria Konnikova.
Maria Konnikova: As a writer, I've always appreciated the power of good storytelling --- and one of the first things I realized as a poker player is that storytelling can be one of the most powerful tools at the table, as well. A successful player needs to constantly weave a compelling narrative with her actions, and on the flip side, can sniff out narrative inconsistencies in the stories of others.
That's why I'm so excited to announce my Platinum Pass challenge: a call to tell me your stories, in your own voices. These don't need to be poker stories as such. Instead, I'm looking for stories that demonstrate a core principle of what it means to be a good poker player: self-control and emotion management, discipline, and motivation; interpersonal skills and observation; probabilistic thinking; rational decision-making; or creativity.
Find a moment in your past when you excelled (or failed!) at any of these, and tell me about it. What happened? Why has it stuck with you? What did you learn? You can write it out. You can make a video. You can act out a skit. You can create a cartoon or animation. You can write a song. You can do a rap. Anything goes!
The most important thing is that the story is compelling and compellingly told. I truly believe that creativity and storytelling ability are among the most valuable and most often overlooked skills in poker — and I can't wait to see you embrace those skills in this challenge.
#mypokerStory
To win the Platinum Pass Adventure by Maria Konnikova, your story needs to be at least one page, or approximately 250 words (no upper limit, but please try to keep it reasonable!). If you're making a video or song or any other visual approach, it needs to be at least one minute long. Judges will pick a winner based on factors that include:
originality
story flow and cohesion
observable relevance to poker
clarity
overall artistry
Submissions open September 1st and remain open till 31st September. Participants need to post the link to the video/blog/song on Twitter using the hashtag #mypokerstory. The link to the video/blog/text must also be emailed to platinumadventure@starsgroup.com with the subject line "#mypokerstory + your name" together with the following information:
Name
Country of origin
Tell us who you are in five sentences
Link to your tweet
The Judges
Maria will shortlist her five favorite entries on October 14th and the judging panel will choose a winner on October 21st. The panel includes:
Maria Konnikova
Matt Salsberg
Jen Shahade
Helen Ellis
Melanie Weisner
• General PSPC Terms & Conditions apply.
• Players from Italy, France, Spain, Greece, and Portugal are not eligible to participate.