Five Poker Predictions for 2019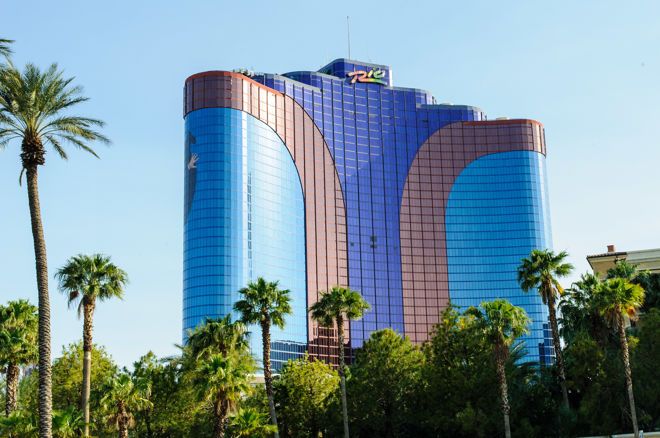 New year, same me. For the fourth straight year, I'm continuing on the tradition here on PokerNews of trying to prognosticate some happenings in the poker world for the coming 12 months. Below, you'll find five predictions for 2019, some a little crazier than others.
First, we'll go over last year's five calls. As usual, there were some hits and some misses.
Two Players Will Join the Elusive Seven-Bracelet Club — Um, no. Not only did two players fail to join this club, which numbers just eight players, but not a single one managed to reach the lofty mark. I tried betting on bracelet inflation pumping things up, but the only player with five or more bracelets to add to his gold collection was the one and only Phil Hellmuth, going from 14 to 15.
Alex Foxen Cashes for $1.5 Million and Wins a Major Title — Sooo maybe I set the bar a little low on the money? Foxen made that total look laughable as he cashed for $6.6 million. However, I missed out on full credit as Foxen, despite winning numerous tournaments, did not grab a bracelet, World Poker Tour or European Poker Tour title. I can't even take half credit because the first one wound up being a tap-in.
Poker Legislation Stalls Out — Michigan nearly cost me this one, but the outgoing governor decided to ship me a pity point with a surprising last-minute veto. I was thinking only of the U.S. on this one, but it is notable that Europe put together some laudable efforts, resulting in some robust shared liquidity action.
Less Than 30 Players Will Cash for $3 Million — Nope, nope, nope. This one couldn't have been more wrong, as the high roller scene not only didn't decline, it actually swelled even more as 44 players hit this mark. Wild times in the poker world.
Chris Moneymaker Makes the Poker Hall of Fame — Sadly, this didn't come to pass. Moneymaker did not make the cut, as John Hennigan and TV producer Mori Eskandani were inducted. I still believe that if David Ulliott deserves inclusion because of his contribution to European poker, Moneymaker should be a no-brainer, but it'll have to wait at least another year.
Guess my New Year's resolution should be to actually hit a few of these in 2019.
1. Someone With Under $1 Million in Cashes Wins the PSPC
We'll start with the one that will be decided the earliest. The $25,000 PokerStars Players No-Limit Hold'em Championship will be a tournament unlike any other.
In some ways, it's going to be like the World Series of Poker Main Event in that it's going to attract tons of players who don't ordinarily grind the tournament scene but show up for this one special event.
Of course, a number of such players are already qualified in via PokerStars' unique Platinum Pass giveaway promotion.
That, in turn, plus the massive guaranteed prize pool of $9 million with $1 million added by PokerStars, means plenty of sharks will be swarming in for the feeding frenzy.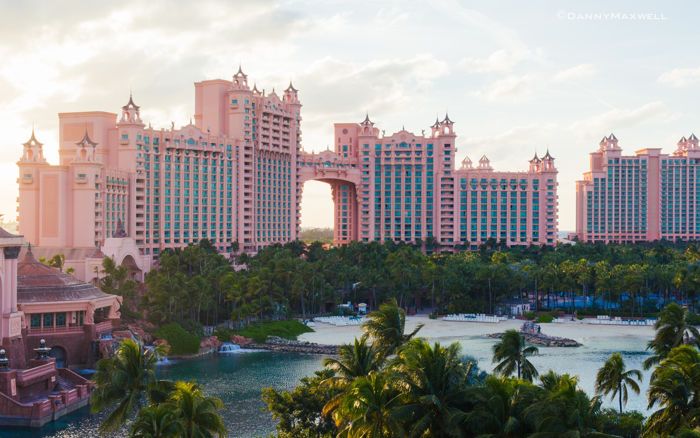 Looking at things from a macro perspective, most observers seem to be expecting somewhere around 800 players for this thing. Of the 320 players qualified in by PokerStars, only 23 of them have cashed for seven figures. So, that gives me a solid base to start with, although obviously many of those players will be drawing pretty thin against the high-end bosses.
The Hendon Mob has put together a helpful list of qualifiers ranked by live cashes. Looking over it, there's no reason why experienced guys like Mike Takayama and Yuki Ko can't go on a hot run and ship. Pim de Goede showed he has what it takes to win a big event when he chopped the partypoker MILLIONS Online.
Plus, more importantly, I have a feeling cash game bosses and online grinders whom you've never heard of will be coming out of the woodwork for this extravaganza. Will they be at a disadvantage versus the tip-top high roller crushers in a live setting like this? Probably. Still, if they come out in enough numbers, I'm banking on someone you maybe have never heard of taking this thing down.
2. The WSOP Has its Rio Swan Song
Rumors have swirled about the future of the WSOP for years, starting with whispers centered around Caesars' bankruptcy proceedings with some wondering if poker's most recognizable brand might be sold.
Things hit a fever pitch in 2018 when Sin City eye in the sky Vital Vegas fired off tweets stoking the flames, indicating there were rumblings of a Rio sale and subsequent WSOP rehoming. Speculation centered around a possible move to a yet-to-be-constructed venue just off the strip called Caesars Convention Center.
A more central location could certainly stand to benefit the WSOP. There would be more accessibility and visibility for casual tourist traffic trundling up and down the strip. Plus, let's be honest, does anybody actually like the Rio? It's a Vegas afterthought, the leftover Chinese food you only eat if you happen to find yourself starving at 1 a.m. You can stomach it because of the situation, but you'd prefer almost anything else given a real choice.
On the other hand, the WSOP has been housed at Rio rather than other Caesars properties like, well, Caesars for good reason. Logistically, it's just easiest to get thousands of people in and out of that place compared to a spot on the strip, with parking being the primary concern.
In response to the rumors, WSOP reps steadfastly denied any plans for the company to sell the Rio and move the iconic tournament. However, Vital Vegas eventually followed up with more for the rumor-mongers, this time suggesting a Rio sale would pave the way for a major-league baseball team to relocate to Sin City.
I'm not sure whether a move to the strip would be a positive or not. But, I tend to believe that a decent amount of smoke indicates the possibility of a fire, and this seems to fit the bill. The rumors about Vegas trying to lure in an MLB team make a whole lot of sense in the wake of the impending Oakland Raiders move.
The guess here is that this has legs, and most poker players won't shed any tears.
3. WPT Events Featuring Delayed Final Tables Have an Attendance Dip
At the 2018 WPT Tournament of Champions, WPT officials announced a plan to completely re-imagine the way WPT final tables were presented to the poker fan public. Instead of the normal strategy of certain high-profile final tables being selected for TV, select final tables would be bunched together at the Esports Arena Las Vegas and filmed there on consecutive days.
Essentially, they were running back the idea of delayed final tables that the WSOP abandoned in 2017, dangling the carrot of playing in the shiny new arena as the reward.
Now, let me be the first to say this arena is damn cool. While covering the Tournament of Champions, I got the chance to see the perks of the place, and it's a fantastic venue that any gaming nerd like myself could easily sink several hours into.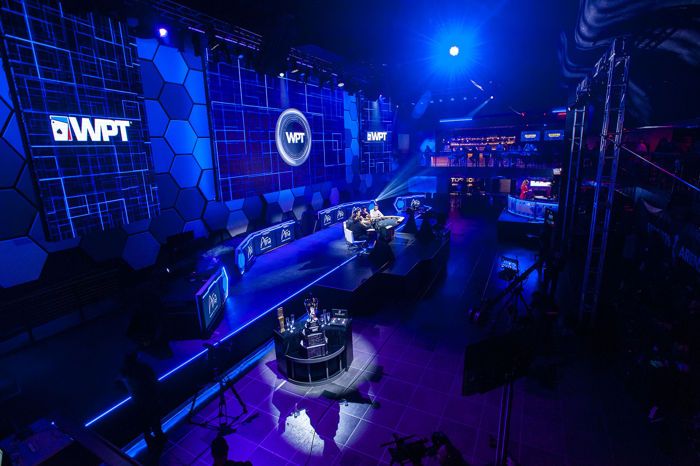 And the benefits from the WPT's perspective are obvious. They'll save a pile of money by filming final tables consecutively in the same venue. Plus, branding and cross-promotion opportunities with the company's esports ventures abound.
From the players' perspective, things are a little less rosy though, and that's where I see this costing the WPT a little bit. I don't think players are going be thrilled with the idea of heading off for a final table in a different city several weeks later. Recreational players will have to reconfigure their work schedules, but they'll at least be able to possibly make a little vacation of it and bring some family and friends along for the ride. Still, I have a feeling most would rather not wait several weeks to sort out hundreds of thousands of dollars in prize money.
As for professionals, they'll face greater annoyance because of the opportunity cost of blocking out another weekend where they could be grinding the next tourney somewhere else. Foreign traveling pros face even greater logistical challenges for obvious reasons.
We've seen from the recent, non-televised WPT Five Diamond smashing its attendance record that poker players care less than ever about TV appearances. And the WSOP went away from delayed final tables for a reason. I have a feeling this won't go over terribly well with the players, and some may vote with their wallets.
4. Dylan Linde Wins a Bracelet and WSOP Player of the Year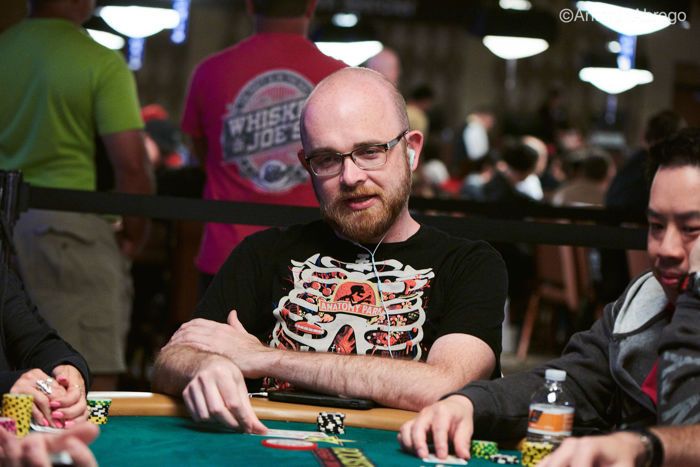 When Dylan Linde won the Bellagio WPT Five Diamond Classic, I found myself idly scrolling through his Hendon Mob page examining his list of live poker accomplishments.
In addition to the career-defining $1.6 million score, there's a $350K WSOP Circuit Main Event win, three more six-figure scores, two PokerStars spadie trophies and three WSOP final tables but...no bracelet for the man who sits second on Idaho's all-time money list?
That surprised me. A guy as skilled as Linde, who plays all of the games — he has cashes in pot-limit Omaha, PLO8, 8-game, dealer's choice, stud, stud hi-lo and Omaha hi-lo — not having found gold.
His skills aren't in question, at least from this author. And we can expect him to grind a solid schedule as usual if he can find time away from hanging out with his dog. Perhaps his freshly boosted bankroll will even allow him to play in any no-limit high rollers the WSOP tacks onto the schedule.
I'll take Linde to add significantly to his $1 million in WSOP cashes by grabbing his first bracelet and securing a banner with his face on it.
5. You Can Find a Short Deck Game Somewhere
I have no idea how I'm going to be able to score this one as a win or a loss, but I'll try to make an objective judgment when the time comes.
Short-deck poker, alternatively called six-plus hold'em and now sometimes bearing the name "Triton Hold'em," removes cards deuce through five from the deck. It has been on the periphery of the poker public's consciousness for awhile now and crept into the mainstream in 2018 when featured on high-profile streams from the Triton Super High Roller events and a Poker Masters tournament on Poker Central.
On a recent appearance on Pocket Fives' The Fives Poker Podcast, Jason Somerville was asked what the next big thing is in poker. Without a shred of hesitation, he instantly answered "short deck."
I'm inclined to agree.
I haven't gotten the chance to dive into the game too much, but it seems like a blast. I got to cover it at the aforementioned Poker Masters and the players really enjoyed it. Equities in the game run much closer, so there's more gambling and variance, which should appeal to the casual player. In many ways, it resembles pot-limit Omaha but might be a bit less scary for the recreational crowd.
Now, there are some clear roadblocks here. For one, I can see gaming commissions struggling with this one a bit since it doesn't use a standard deck. I'm no expert but I know getting new things through such bodies can be onerous at times. Second, and perhaps more importantly, there's still no 100 percent agreed upon ruleset.
Even if it's a fad along the lines of open-face Chinese poker though, that game was still widely played both live and through apps. And this strikes me as having much more staying power.
Word is PokerStars may roll out short deck at some point soon, and that would be a big step. ARIA has introduced it to the smaller stakes crowd, and if other venues and tournaments follow suit, Somerville's prediction could prove correct.